(ABOVE) The final numbers, statewide, according to Final Summary Report from the State Office of Elections.
NEWS BRIEFS
U.S. Senator Brian Schatz, Representative Tulsi Gabbard and State Representative Mark Takai – all Democrats – keep Hawaii's congressional delegation to Washington in the blue. However, the nation-wide balance of power has shifted, as Republicans now enjoy a majority in the Senate as well as the House.
INSIGHTS
As expected, incumbent Democratic Senator Brian Schatz handily defeated his challengers, Republican Cam Cavasso and Libertarian Michael Kokoski. Schatz fills the seat vacated by the late Senator Daniel K.Inouye when he passed away. The state's second United States Senator, Mazie Hirono, was not up for election this year.
The race on Oahu to fill the seat of the retiring US Representative Colleen Hanabusa was close, with State Representative Mark Takai barely edging out former Congressman Charles Djou. Pollsters called it even up until election day. As in the Gubernatorial race, money flowed in to local television stations from national political action committees.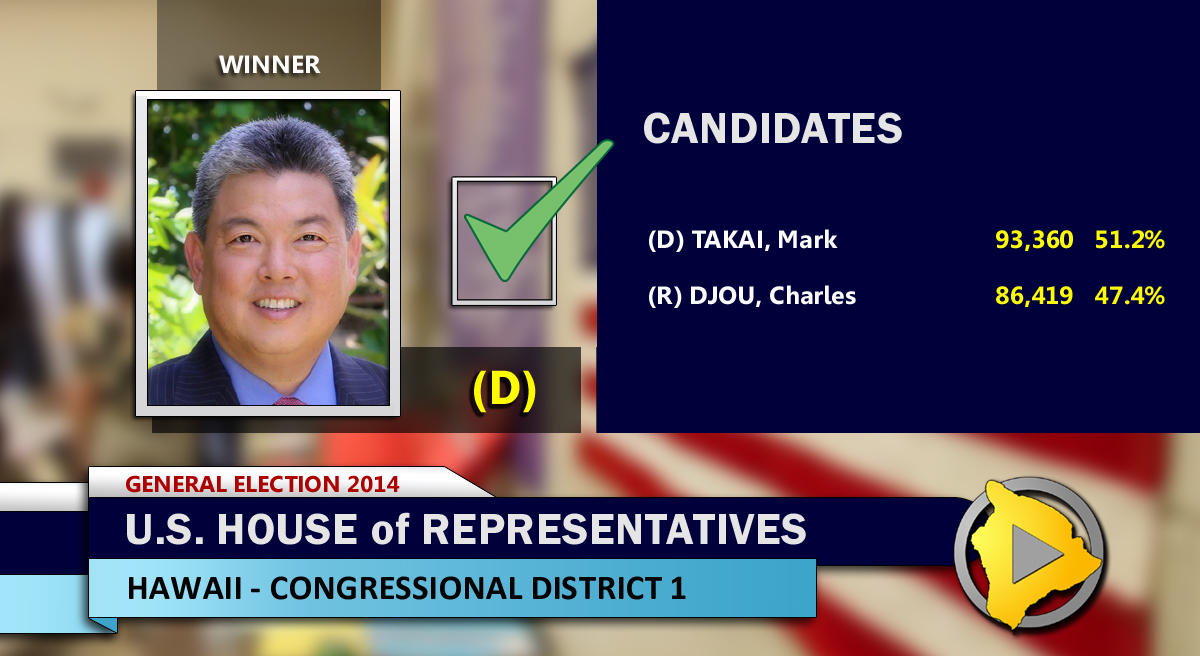 The seat for the second Congressional District, which serves the neighbor islands and windward Oahu, was also up for grabs. But incumbent Democratic Representative Tulsi Gabbard handily defeated Republican Kawika Crowley. Gabbard is currently on Hawai'i Island, serving in the Hawai'i Army Naional Guard, assisting with the Puna lava flow.