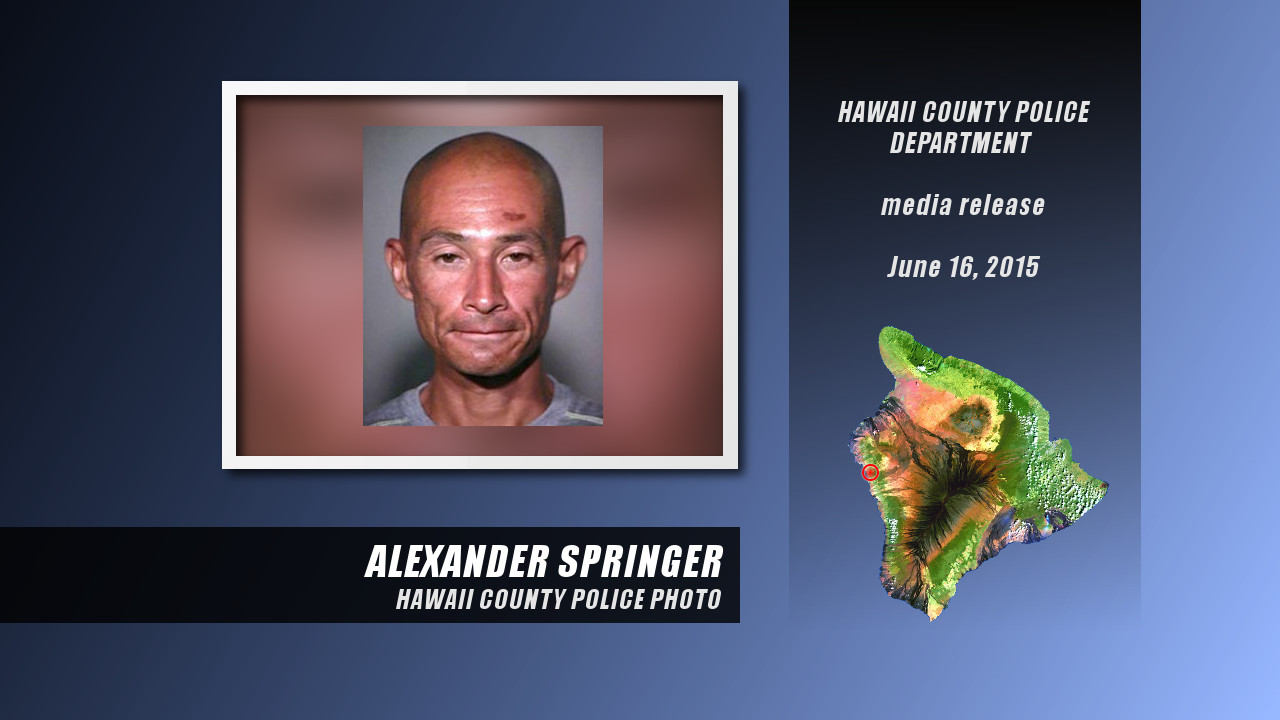 KAILUA-KONA, Hawaii – A 48-year-old man was arrested outside Walmart in Kona on Monday evening for allegedly smashing a dozen televisions inside the Henry Street big box store with a baseball bat.
Hawaii County Police later charged Alexander Springer with second-degree criminal property damage, a Class C felony. Bail was set at $2,000.
Police say Springer was seen grabbing a bat from the store where he used it to destroy 12 televisions, causing an estimated $4,081 in damages. Springer was stopped by a Walmart customer, who took him outside while waiting for police to arrive.
Springer's bail was set at $2,000. Springer has no permanent address, police say.
SOURCE: Hawaii County Police