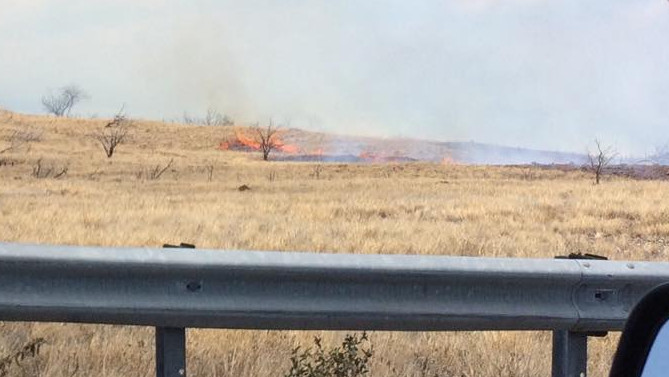 RUNAWAY BRUSHFIRE: The brushfire by Kawaihae Road has jumped the roadway in multiple areas and is spreading in multiple directions. Gusty wind conditions and heavy smoke are being reported.
EVACUATIONS: Kawaihae Village, Kawaihae Transitional Housing, Spencer Beach Park, Mauna Kea Beach North Bluffs.
EMERGENCY SHELTERS: Emergency shelters have been set up at the Thelma Parker Gym in Waimea (instead of the Waimea Community Center, as initially reported) and Waikoloa Community Park.
ROAD CLOSURES: Kawaihae Road, from the 62 mile marker, and Queen Kaahumanu Highway, north of Puako Drive, has been closed. Police advise motorists to use Route 190 and Waikoloa Road as alternate routes. Route 250, also known as the Kohala Mountain Road, remains open. Akoni Pule Highway traffic is being detoured through Kohala Ranch Subdivision.