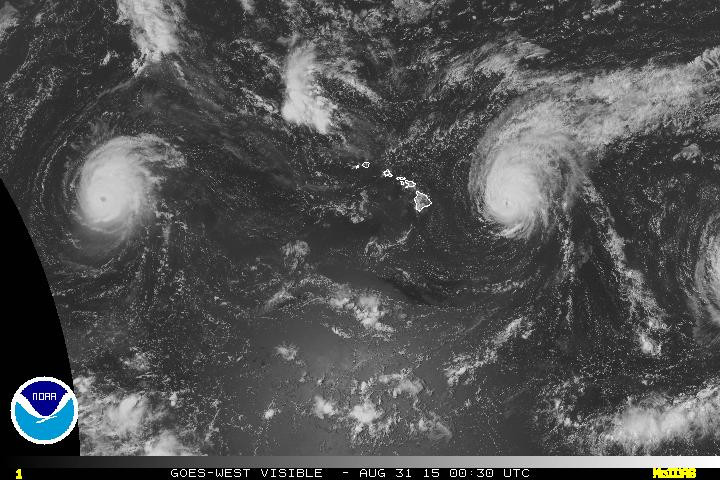 HAWAII ISLAND – Hawaii County Civil Defense has decided not to open any evacuation centers due to the latest forecast for Hurricane Ignacio.
"Although the National Weather Service Tropical Storm Watch for Hawaii Island remains in effect," civil defense announced at 3 p.m., "the present track and gradual weakening of Ignacio is presenting with an anticipated reduced threat to Hawaii Island. Based on the anticipated and forecasted improved outlook, evacuation centers will not be opened at this time. The Civil Defense Agency will continue to maintain close communication with the National Weather Service and monitor the system."
The High Surf Warning continues, and is still a concern. East facing shores of Hawaii Island may see waves build to 15 to 20 feet today. Residents in low lying coastal areas and boat owners are advised to take necessary precautions, the county says.
---
GOVERNMENT CLOSURES
All Department of Education public and private schools will be open tomorrow.
All government offices will be open for normal business; including the Hele-On Bus system.
---
IGNACIO at 2 p.m.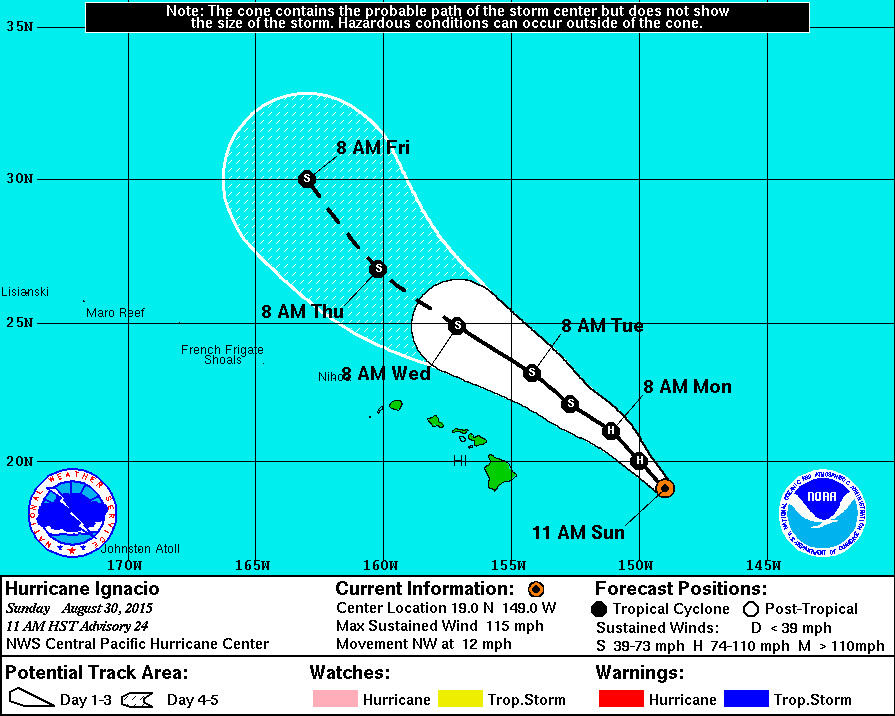 WARNINGS: A Tropical Storm Watch is still in effect for Hawaii County. A High Surf Warning is also in effect for east facing shores of the Big Island.
LOCATION: Ignacio is 380 miles east of Hilo and is moving northwest at 12 mph.
STRENGTH: Ignacio is a Category Three hurricane, with maximum sustained winds at 115 mph. Ignacio will weaken through Monday.
SIZE: Hurricane force winds (over 74 mph) extend outward up to 30 miles from the center. Tropical storm force winds extend outward up to 160 miles.