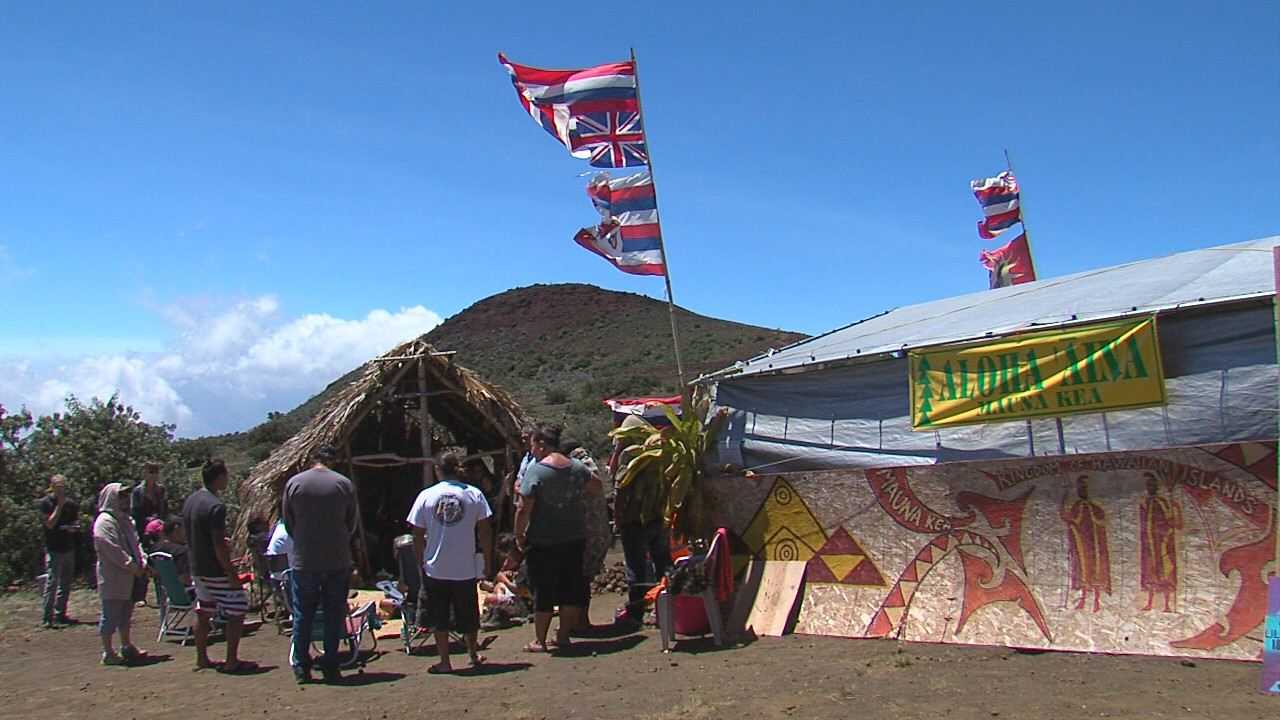 MAUNA KEA, Hawaii – The State Department of Land and Natural Resources says they have reached an understanding with Thirty Meter Telescope opponents concerning the removal of the tent across the street from the Mauna Kea Visitors Center.
DLNR says following Wednesday's notice delivered by officers from the Division of Conservation and Resources Enforcement (DOCARE) identifying the tent as an illegal structure, discussions were held today in which "a protest leader agreed to remove the tent" and to "lighten their presence" on the mountain.
DOCARE officers will continue to monitor for the removal of illegal structures on the mountain, DLNR says.
Not mentioned is the fate of the traditional hale that was erected next to the tent, named Hale Kukia'imauna, erected during the early days of the encampment on Mauna Kea, following the first round of highly publicized arrests during the blockade of the TMT observatory project.
The Ku Kia'i Mauna movement has used the tent as a base for an around-the-clock presence on the mountain in order to not only facilitate the TMT blockade, but to inform the public about their struggle. Emergency rules were enacted by the state in July outlawing any sort of camping in the area. Two rounds of arrests have since been made. The arrestees dispute the legality of the new rules.
Earlier this week, an ahu that was built on June 24th was bulldozed by a Mauna Kea Support Services employee.
Supporters of those maintaining the vigil at the site of the tent and hale were concerned that the DLNR would be dismantling all the structures after a 6 p.m. Thursday compliance deadline.