5 pm Update – Tropical Storm Niala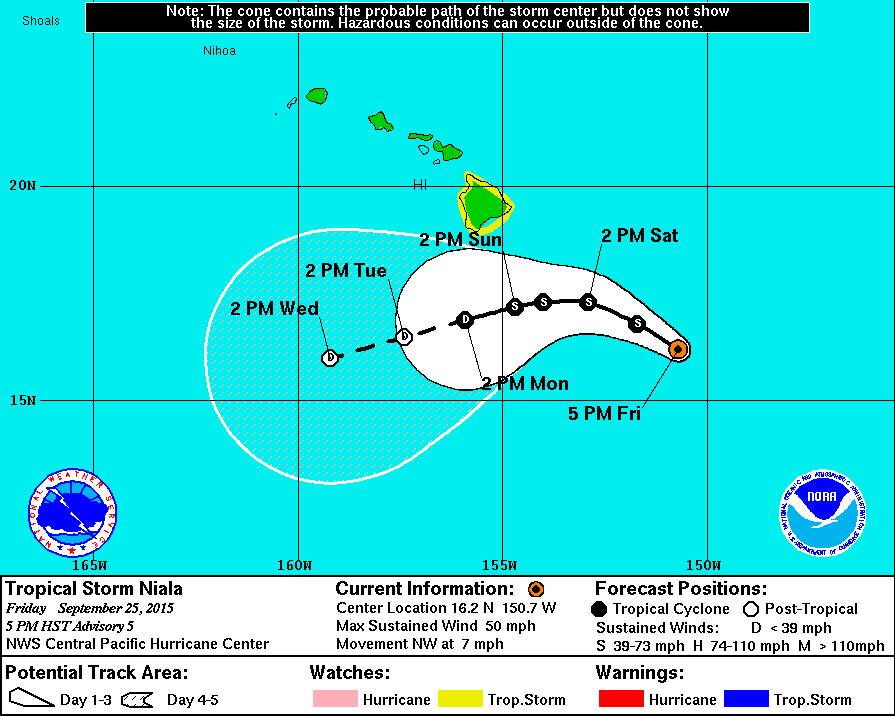 WARNINGS: A Tropical Storm Watch is in effect for Hawaii County.
LOCATION: Tropical Storm Niala is 375 miles southeast of Hilo. Niala is currently moving toward the northwest near 7 mph. This motion is expected to continue through tonight, followed by a turn toward the west and a slowing of the forward motion Saturday and Sunday.
STRENGTH: Maximum sustained winds are near 50 mph with higher gusts. Some intensification is possible through early Saturday, followed by weakening Saturday night and Sunday.
SIZE: Tropical storm force winds extend outward up to 80 miles from the center.
RAIN: A Flash Flood Watch is in effect for the entire Big Island. Weather forecasters anticipate very heavy rain with flash flooding concerns across the Big Island from tonight through Monday. Rain is expected to be the greatest hazard associated with Niala.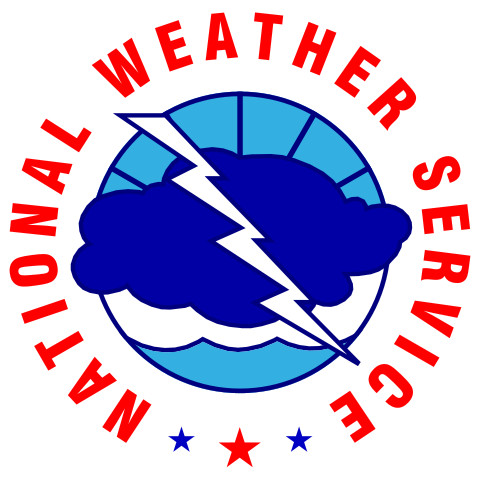 "Abundant moisture from Tropical Storm Niala is expected to move over the Big Island. Storm total rainfall amounts of 6 to 12 inches with local amounts up to 16 inches are possible. Highest amounts are expected to occur along south and east facing slopes. Due to saturated ground conditions. Flooding may occur quicker and become more widespread than usual.

In addition to flood prone areas, heavy rain events of this size may cause flooding in areas outside the designated flood zones. Low spots in the road will become dangerous and impassable due to severe runoff. High amounts of debris in streams and gulches may clog bridges and culverts resulting in dangerous flooding outside the normal channel and significant property damage."National Weather Service at 5 p.m. HST
HIGH SURF: Surf will build to 8 to 12 feet along southeast facing shores resulting in potential minor wave run up in the Kapoho area. Overnight and afternoon high tides of 2 feet will bring wave run up slightly higher during these times.
WIND: Although the latest forecast is for sustained winds to remain below tropical storm force of 39 mph, the National Weather Service says only a small change in the track of Niala could result in higher winds.
---
Hawaii County Civil Defense at 4:30 p.m.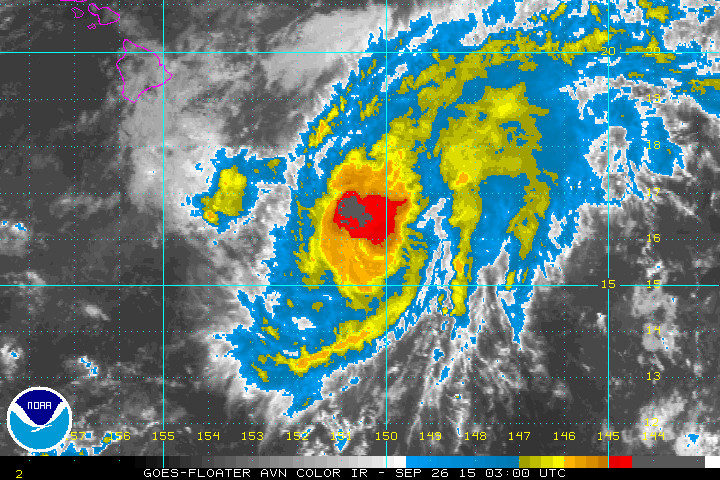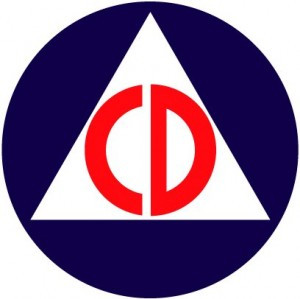 As of 2:00PM this afternoon, the National Weather Service Tropical Storm Watch for Hawaii Island remains in effect. A Tropical Storm Watch means tropical storm conditions are possible within 48 hours. This may include high surf and surge, strong winds, and heavy rains. As of 2:00PM Tropical Storm Niala was located approximately 390 miles southeast of Hilo and moving in a northwest direction at 7 miles per hour. Currently Niala is recording sustained winds of 50 miles per hour with higher gusts. Tropical Storm force winds extend outwards from the center up to 80 miles. Presently the forecast is calling for high surf along the southeast facing shores beginning tomorrow and running through the weekend. Surf heights of 8-12 feet can be expected with highest surf conditions occurring with the peak high tides. In addition, heavy rains and thunder showers are expected for the windward or east portions of the island beginning tonight and may extend to other areas of the island. A flash flood watch has been issued for Hawaii Island effective from this evening through Monday afternoon. All roads are open at this time and motorists are advised to drive with caution and to prepare for possible hazardous conditions and to anticipate traffic delays.

The Civil Defense Agency will continue to maintain close communication with the National Weather Service and monitor the system. The community is encouraged to take the time to prepare early for possible storm impacts that could include high surf, strong winds, and heavy rains. Please monitor your local radio broadcasts for additional updates. Hawaii County Civil Defense at 4:30 p.m. HST
---
National Weather Service Discussion at 5 p.m.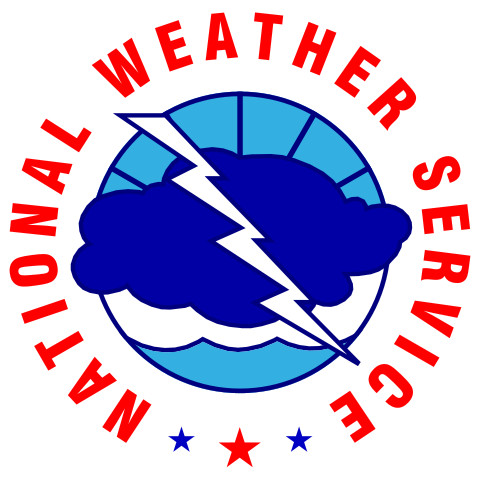 "NIALA PRODUCED BURSTS OF CONVECTION AROUND THE CENTER THROUGH EARLY AFTERNOON WITH BRIEF EYE WALL STRUCTURES APPARENT ON VISIBLE IMAGERY. A DISTINCT OUTFLOW CHANNEL PERSISTS TO THE NORTHEAST… WHILE OUTFLOW REMAINS SOMEWHAT DISRUPTED WITHIN THE WESTERN QUADRANT BY WESTERLY WINDS ALOFT. DVORAK CURRENT INTENSITY ESTIMATES CAME IN AT 3.0/45 KT FROM ALL FIX AGENCIES… AND CIMSS ADT SUGGESTED A SLIGHTLY HIGHER VALUE. THUS… THE INITIAL INTENSITY IS 45 KT FOR THIS ADVISORY.

THE INITIAL MOTION REMAINS NEARLY UNCHANGED TOWARD THE NORTHWEST… OR 320 DEGREES…AT 6 KT. THE MAIN STEERING MECHANISMS ARE A LOW LEVEL RIDGE CENTERED FAR NORTH OF NIALA… WHICH IS IMPARTING SOME WESTWARD MOTION… AND A DEEP MID TO UPPER LEVEL TROUGH RUNNING FROM THE MAIN HAWAIIAN ISLANDS OFF TO THE NORTHEAST… LEADING TO SOME NORTHWARD CONTRIBUTION TO THE MOTION. THE NET EFFECT OF THESE FEATURES IS CAUSING THE CYCLONE TO MOVE TOWARD THE NORTHWEST. NIALA IS EXPECTED TO CONTINUE ON A GENERAL NORTHWESTWARD TRACK THROUGH TONIGHT… FOLLOWED BY A GRADUAL TURN TOWARD THE WEST ON SATURDAY AND SUNDAY AS THE LOW LEVEL RIDGE TO THE NORTH BECOMES THE MAIN STEERING FEATURE OF THE WEAKENING CYCLONE. THE TRACK FORECAST HAS BEEN CHANGED LITTLE AND RUNS NEAR THE GFEX ALONG THE NORTHERN PORTION OF THE DYNAMICAL AND CONSENSUS GUIDANCE ENVELOPE. THE GUIDANCE IS REASONABLY WELL-CLUSTERED BUT STILL CONTAINS SIGNIFICANT DIFFERENCES IN FORWARD MOTION…MAINLY DUE TO THE GFS… HWRF… AND GFDL FORECASTING THE TURN TOWARD THE WEST OCCURRING OVER A LONGER PERIOD OF TIME.

A SMALL WINDOW FOR ADDITIONAL INTENSIFICATION REMAINS BEFORE INCREASING VERTICAL WIND SHEAR INITIATES A WEAKENING TREND. NIALA WILL BE MOVING NORTH OF A RIDGE AXIS ALOFT TONIGHT OR SATURDAY… GRADUALLY EXPOSING THE CYCLONE TO INCREASING WESTERLY WINDS ALOFT ASSOCIATED WITH THE MID TO UPPER LEVEL TROUGH SITTING OVER THE HAWAIIAN ISLANDS. WESTERLY VERTICAL WIND SHEAR IS ALREADY AROUND 12 KT ACCORDING TO SHIPS…WILL LIKELY DOUBLE BY 24 HOURS… AND WILL REMAIN STRONG THROUGH THE REMAINDER OF THE FORECAST PERIOD. THIS WILL LEAD TO STEADY WEAKENING OF NIALA FROM LATE SATURDAY THROUGH EARLY NEXT WEEK…WITH THE FORECAST CALLING FOR THE SYSTEM TO BECOME A REMNANT LOW BY 96 HOURS. THE OFFICIAL FORECAST IS CLOSE TO ICON AND IS LESS AGGRESSIVE THAN SHIPS IN THE WEAKENING TREND.

FORECAST POSITIONS AND MAX WINDS

INIT 26/0300Z 16.2N 150.7W 45 KT 50 MPH
12H 26/1200Z 16.8N 151.7W 50 KT 60 MPH
24H 27/0000Z 17.3N 152.9W 50 KT 60 MPH
36H 27/1200Z 17.3N 154.0W 45 KT 50 MPH
48H 28/0000Z 17.2N 154.7W 40 KT 45 MPH
72H 29/0000Z 16.9N 155.9W 30 KT 35 MPH
96H 30/0000Z 16.5N 157.4W 25 KT 30 MPH…POST-TROP/REMNT LOW
120H 01/0000Z 16.0N 159.2W 25 KT 30 MPH…POST-TROP/REMNT LOW"National Weather Service at 5 p.m. HST