Video by David Corrigan, voice of Sherry Bracken
PAHALA, Hawaii – A sobering look at the future of Ka'u coffee we shared at a community meeting held in Pahala on Sunday, September 27. Families who have made the crop into a marketable brand and a post-plantation success story seem to be beset on all sides. From coffee berry borer, to rising minimum wage, and now the uncertainty of their land leases; the sustainability of the region's coffee industry is threatened.
The meeting was well attended by concerned coffee farmers, community members, and land owners. Joan Obra of Rusty's Hawaiian coffee and part of the Isla Custom Coffee team welcomed the crowd.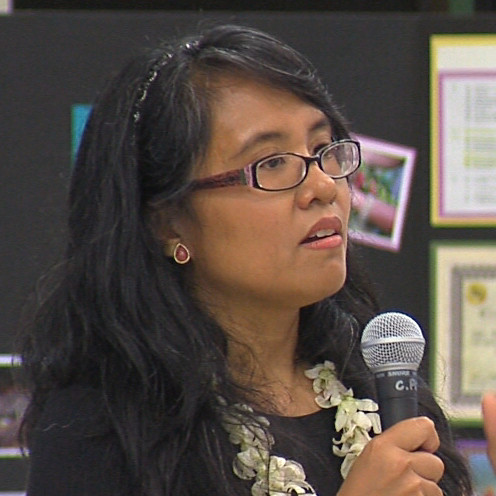 "We're so glad to see you here tonight at this public meeting for the future of Ka'u coffee because, in truth, everybody in this room is Moa'ula coffee. You don't have a very unlikely success story of six original farmers who were displaced sugar workers turn this region into one of the world's top specialty coffee growing regions in a vacuum. You do it with a lot of help from a lot of people."Joan Obra on Sept. 27, 2015
Obra also provided the background information.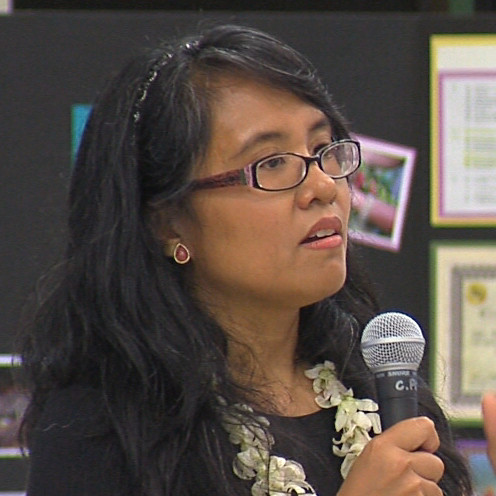 "Lehman Brothers is the current owner of the lands on which our coffee farms sit. They have been looking for a buyer to hold the land for a longer-term period of time. Earlier this summer we were introduced to Resource Land Holdings, which is a company out in Denver, Colorado. They had created a local company called Ka'u Mahi for their operations here. Since we've been talking to them, there's been obviously a lot of back and forth as to how we would continue to work together. They have been very gracious. The latest communication we've had with them is that they would like to negotiate all the terms of our proposed license in good faith."Joan Obra on Sept. 27, 2015
The draft terms in the ongoing discussion between land owners and farmers serve as a "jumping off point" for the economic / risk analysis Obra and R. Miguel Mesa have done for Moa'ula.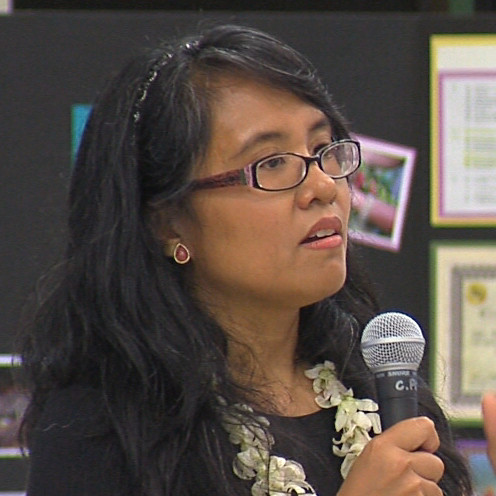 "We quickly realized that there are pretty significant challenges that are facing us that really are independent of any changes in lease terms and once we realized this we also knew that – oh, man – we're gonna have to get a whole group of folks together everybody here in this room because we've got some pretty significant challenges ahead."Joan Obra on Sept. 27, 2015
VIDEO SERIES
links will become active as video is posted
VIDEO: Recommendations for CBB Management, Rental Rates
VIDEO PRESENTATION: Additional Risks for Ka'u Coffee Farmers
VIDEO: Recommendations for Risk Reduction
VIDEO: RLH attorney Thomas Yeh
VIDEO: Public comments
VIDEO: Chris Manfredi speaks
VIDEO: John Cross on behalf of Olson Trust