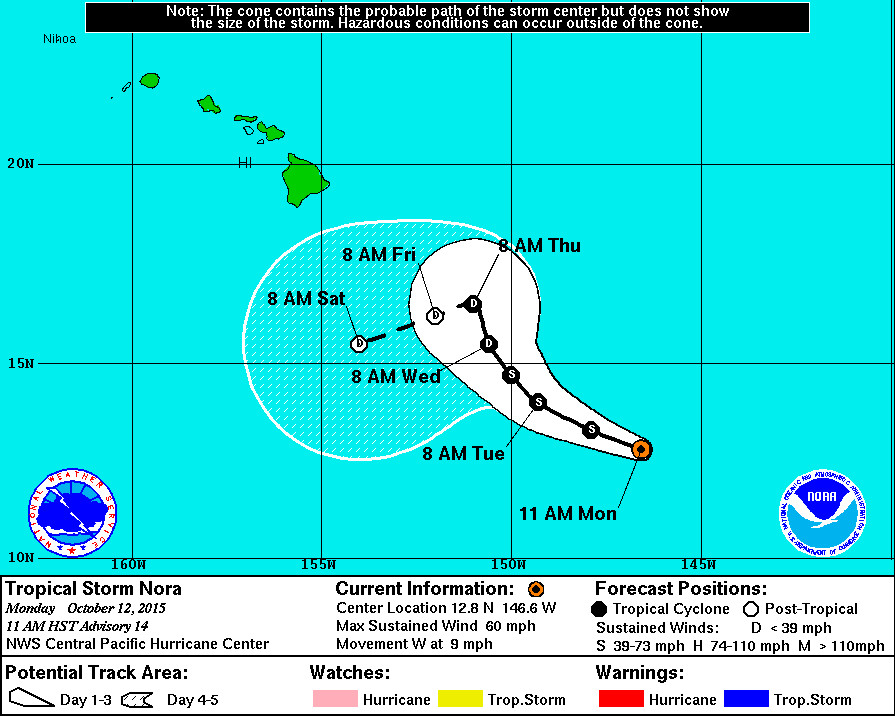 HAWAII – Tropical Storm Nora continues to weaken and is now forecast to pass to the south of Hawaii Island as a tropical depression.
At 11 a.m., the National Weather Service said Nora is 740 miles southeast of Hilo, moving west at 9 mph. Maximum sustained winds have weakened to 60 mph with higher gusts. Nora is expected to continue to weaken over the next couple of days.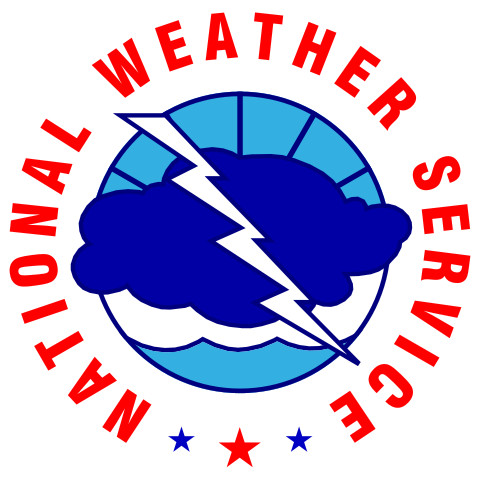 "Despite being over warm sea surface temperatures, persistent southwesterly shear of 25-30 kt continues to limit convection near the center of Nora… The shear is expected to persist through the remainder of Nora's life as a tropical cyclone, so continued gradual weakening is expected. The current forecast has Nora becoming a remnant low in 96 hours, but this could occur sooner if persistent deep convection cannot reestablish itself."National Weather Service at 11 a.m.
Nora is expected to turn toward the west-northwest over the next day or so, followed by a northwestward motion and a slowing of forward speed on Wednesday. Then, a sudden change in course is forecast.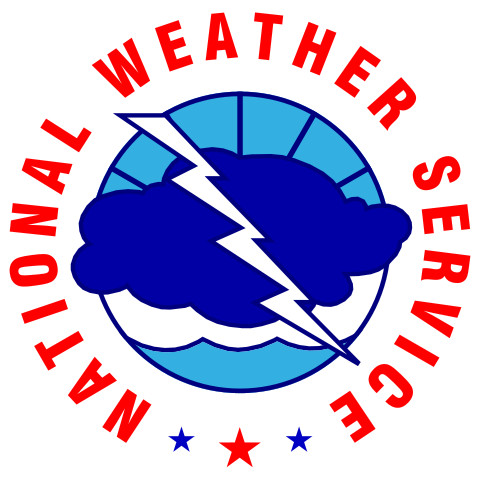 "This is very likely to be followed by an abrupt change in direction toward the west-southwest or southwest as strong deep layer shear renders Nora a remnant low. As usual, there is some uncertainty as to when the steering flow becomes more shallow, but the definitive trend of the guidance over the last several cycles is for this to occur sooner and the latest forecast reflects that as well."National Weather Service at 11 a.m.