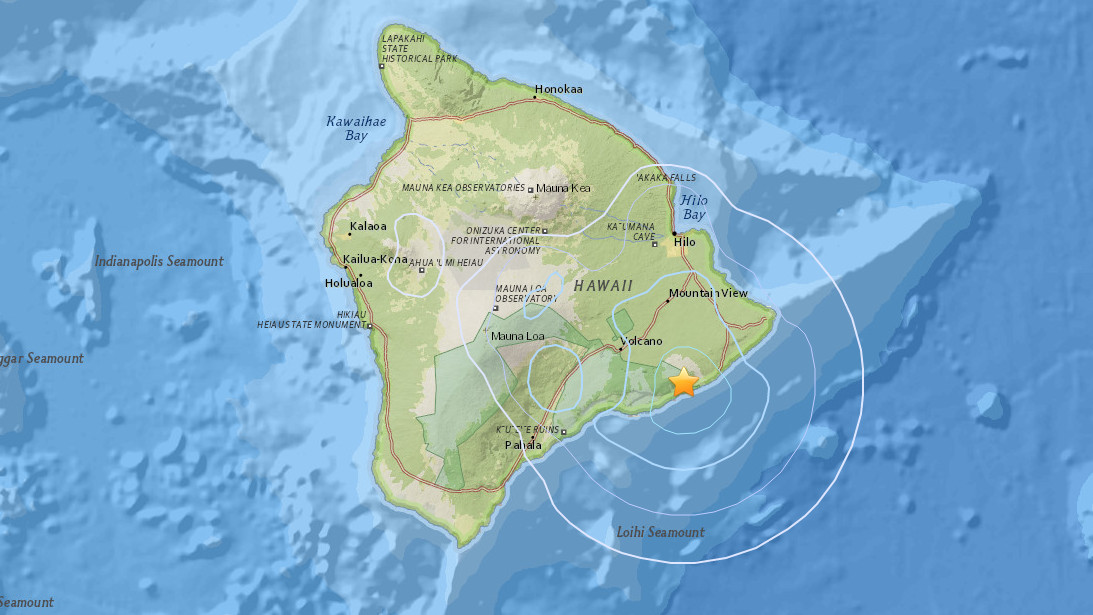 HAWAII ISLAND – A magnitude 3.9 earthquake was felt across East Hawaii on Thursday night. The temblor was located 11 miles south of Fern Acres in Puna, at a depth of 5.5 miles. It occurred at 8:41 p.m. HST.
The weak shaking was felt in Hilo and as far north as Laupahoehoe on the Hamakua Coast.
We'll have more information as it becomes available.