WAIMEA, Hawaii – On Sunday, participants in the final leg of an around-the-island journey made their way down the windy Kohala Mountain Road. Runners took turns carrying the staff of Lono, the representation of the Hawaiian God honored during the makahiki season.
The relay came to a brief stop in Waimea, at the Manaua rain stone near Anna's Ranch. There, cultural practitioner and kumu Pua Case prepared the next runners in the relay for the hand-off. Lanakila Mangauil also addressed those in attendance during the short ceremony.
Lono began the journey last week in Honokaa, and it took a few days to carry the staff south through Hilo, then into the Volcano area, over Ka'u, up South Kona, and then into North Kohala. After passing though Waimea, Lono was carried back into Honokaa where the journey was completed.
Many of these same relay participants are also preparing themselves for the next round in the Mauna Kea conflict, as the Thirty Meter Telescope plans to move forward with plans to build a $1.4 billion observatory on the summit. On November 10th, the Thirty Meter Telescope announced a "small crew of local workers" will go to the TMT construction site this month to "conduct site preparation activities, starting with equipment maintenance and repairs." A time or date for the planned work was not provided. Opponents of the project say they are hearing it could be as early as sometime this week.
---
RELATED VIDEO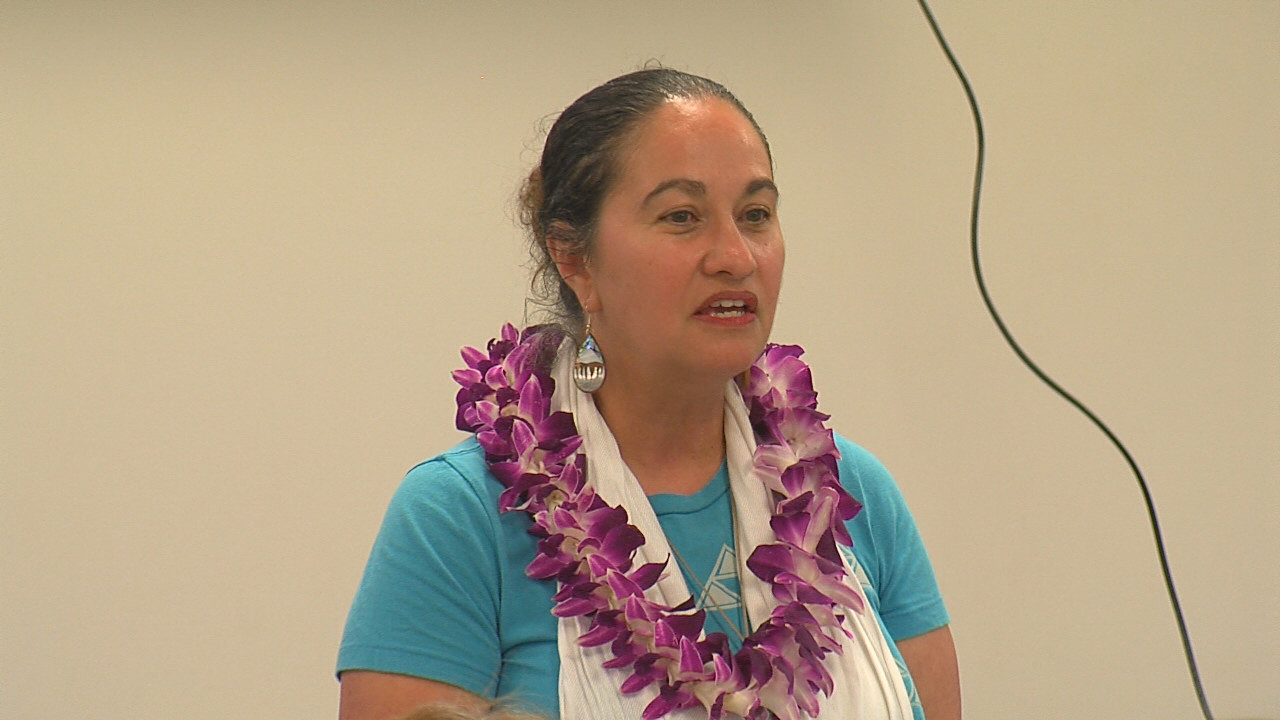 VIDEO: Views Of Mauna Kea Shared As TMT Construction Looms