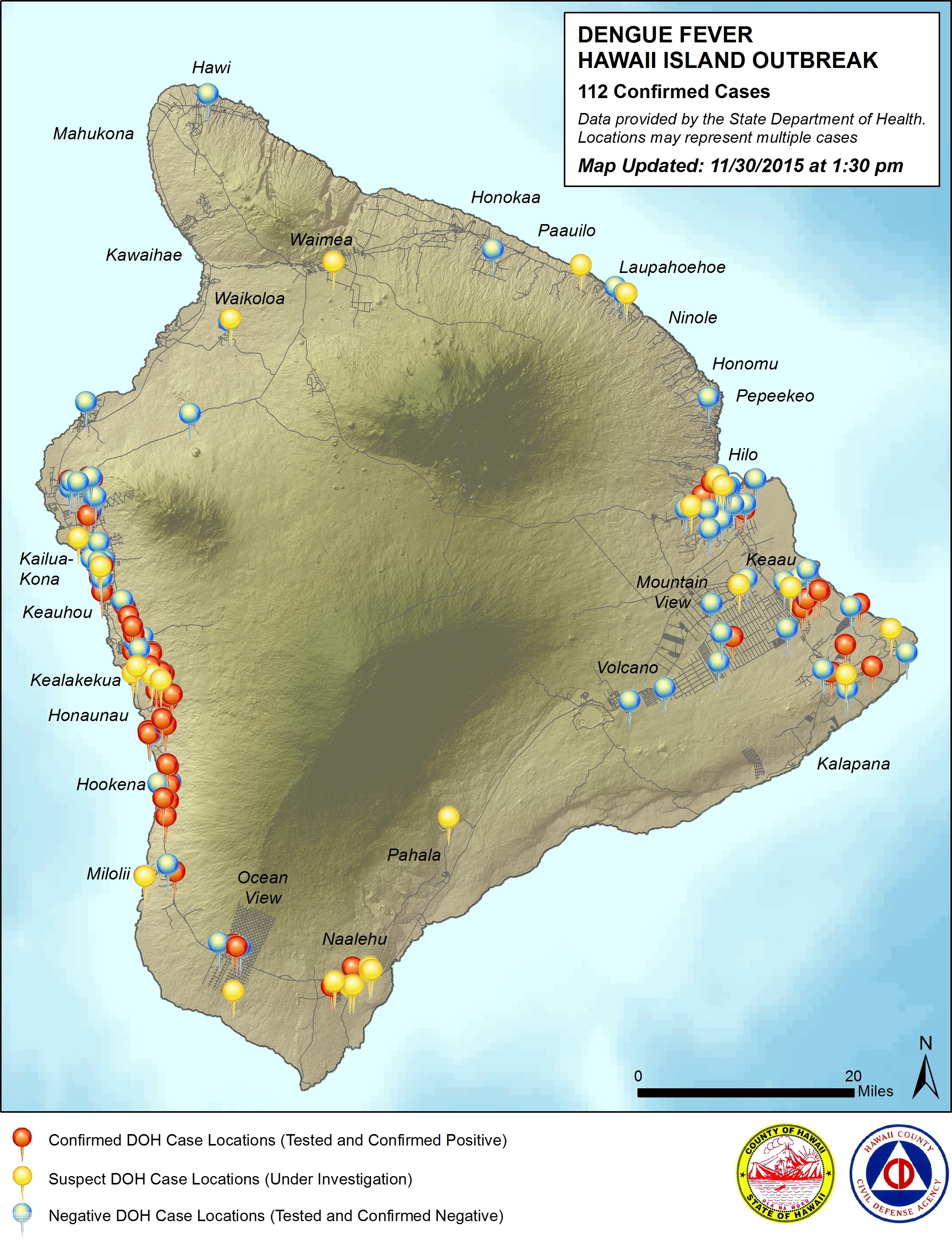 HAWAII ISLAND – An updated map showing the locations where dengue fever has been investigated and confirmed on Hawaii Island has been released by the Hawaii County Civil Defense.
The map depicts case locations as of November 30th when the number of confirmed cases of dengue fever totaled 112. Today that number rose to 117.
"This map will be updated weekly with location data provided by the State Department of Health," stated the civil defense agency on its website. "Locations may represent multiple cases."
The new map reflects more testing – and more negative cases (in blue) – in East Hawaii. There also appears to be a greater concentration of confirmed cases (red) in Kona. Waimea and Waikoloa now see their first suspected cases of dengue (yellow), though nothing is confirmed. North Kohala remains free of dengue fever, according to the data.
Officials say surveying and spraying is being conducted at the residences of all suspect and confirmed cases, in addition to proactive spraying at nearby public facilities.
"This map should not be used to exclude any areas of the island from proactive mosquito control measures," civil defense wrote. "All residents islandwide are encouraged to Fight The Bite by reducing mosquito breeding grounds and protecting themselves from mosquito bites."
---
PREVIOUS MAP: Nov. 20th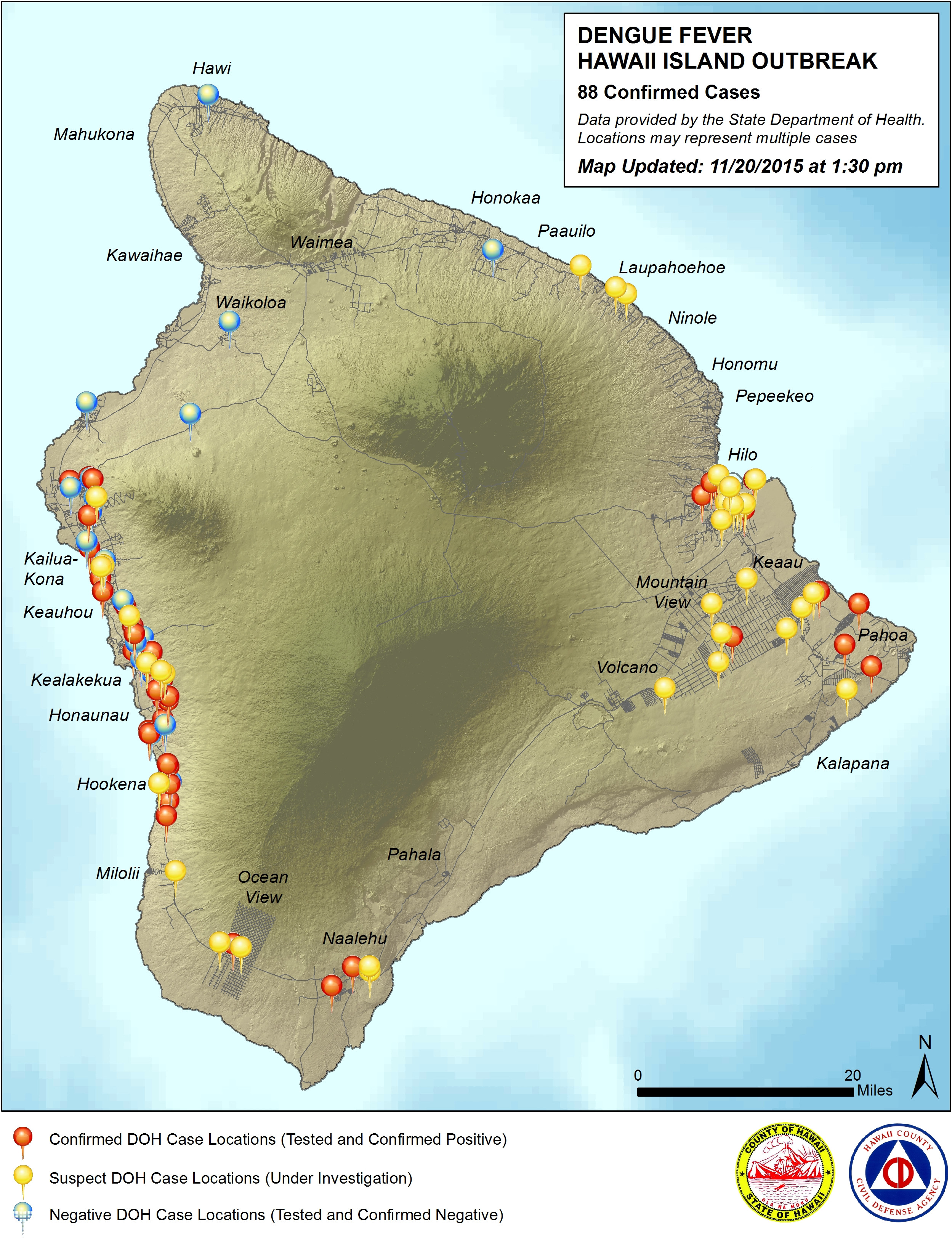 LATEST NEWS: The Hawaii Island dengue fever outbreak