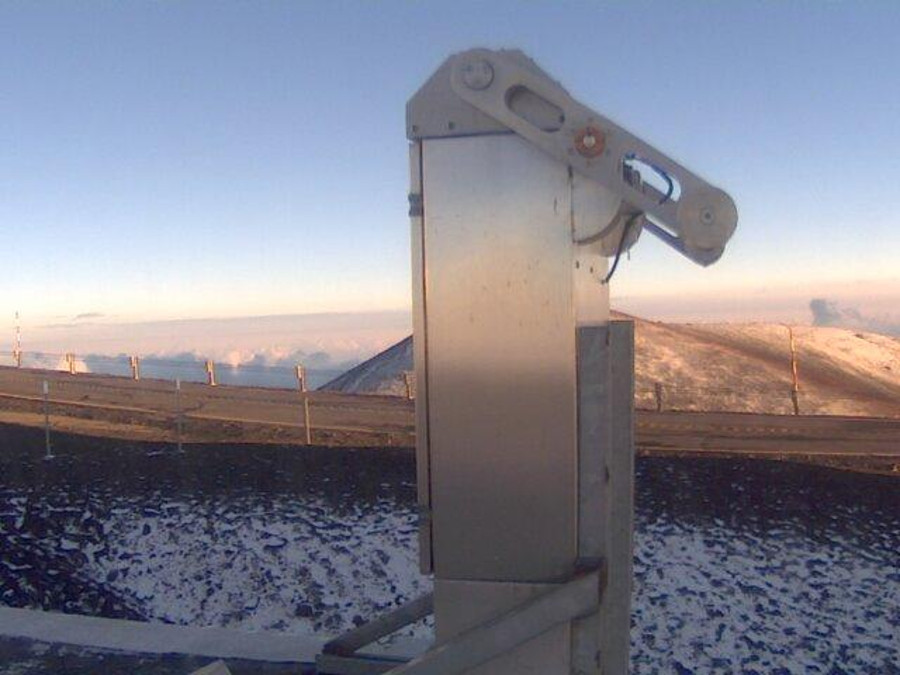 MAUNA KEA – A dusting of snow and freezing temperatures at the summit of Mauna Kea has closed the Mauna Kea Access Road.
An image taken from the Canada France Hawaii Telescope webcam (above) shows a small accumulation of white on the ground and the surrounding summit pu'u.
The road to the summit is closed to the public at the Visitor Information Station at an elevation of 9,200 feet due to continuing poor weather conditions at the summit, report Mauna Kea Rangers. "This includes high humidity, fog, rain and intermittent hail along with freezing road temperatures and below freezing air temperatures", rangers stated in a message posted to the Mauna Kea Weather Center website at 4:45 p.m., "which may create an unsafe roadway and hazardous driving conditions."
Mauna Kea Rangers say the message will be updated as conditions change.