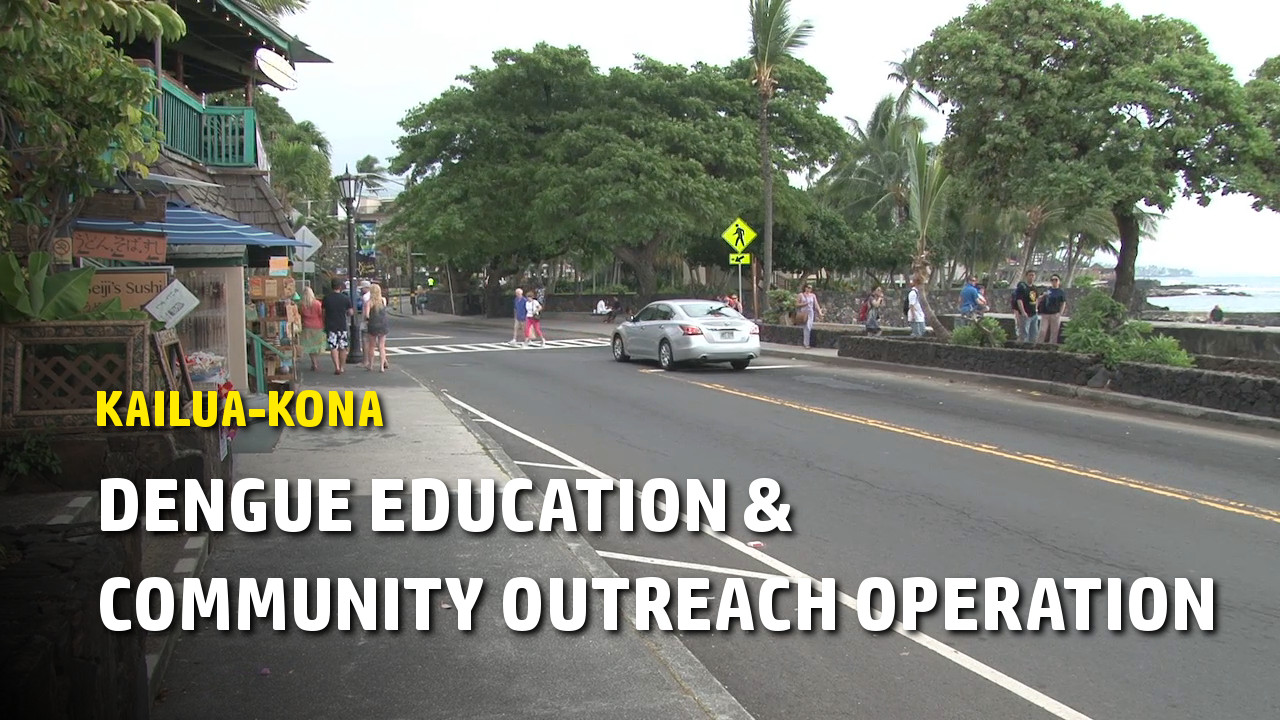 KAILUA-KONA, Hawaii – Today begins a "Dengue Education & Community Outreach Operation" in Kailua-Kona.
The Department of Health, Civil Defense, Community Emergency Response Teams, and community partners will be conducting the door-to-door outreach in the area that was recently designated a high risk zone for contracting dengue fever from infected mosquitoes.
The county says the operation is "a proactive and preventative effort to inform residents, visitors, and businesses in the Kailua-Kona area about ways to reduce exposure to dengue and promote Fight the Bite, a public education campaign to minimize the risk of infection with mosquito-borne diseases."
Officials say informational flyers, posters, and a limited supply of sample spray cans of mosquito repellent will be made available to businesses, residents, and property managers by outreach workers. The effort is largely to remind residents that full participation in Fight the Bite is needed to be effective in ending this outbreak.
On February 8, Hawaii County Mayor Billy Kenoi proclaimed a state of emergency due to the dengue fever outbreak on the Big Island. On February 12, Governor David Ige followed up with a state-wide declaration to prevent the spread of mosquito-borne diseases.
"All communities on the island should continue to Fight the Bite," reads a county news release. "For more information on dengue, call Aloha United Way at 211 or the Department of Health at 322-4880 in West Hawai'i or 974-6001 in East Hawai'i. To report mosquito hazards, call Hawai'i County Civil Defense at 935-0031. If you suspect you have dengue, seek medical attention. The latest information on this outbreak can be found at health.hawaii.gov, along with general information about dengue that can be viewed, downloaded, and shared."