HILO, Hawaii – A large north swell and strong northeast winds are churning up the waves on the Big Island.
A High Surf Warning is in effect for north facing shores of Hawaii Island as of Friday evening. The Hilo Bayfront Highway was closed to motorists as pounding surf pushed rocks and debris onto the road.
The beach parks along the shore of Keaukaha were open, although half the parking lot at Onekahakaha was underwater.
The National Weather Service said surf heights could reach up to 30 feet as the warning remains in effect until 6 p.m. Saturday.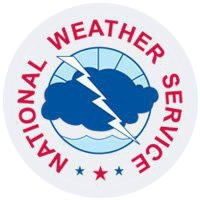 IMPACTS… HIGH… EXPECT OCEAN WATER OCCASIONALLY SWEEPING ACROSS PORTIONS OF BEACHES… VERY STRONG BREAKING WAVES AND STRONG CURRENTS. WAVES MAY BREAK ONTO SOME ROADWAYS AND DEPOSIT ROCKS AND OTHER DEBRIS… ESPECIALLY AROUND HIGH TIDE LATE TONIGHT. BREAKING WAVES MAY IMPACT HARBORS MAKING NAVIGATING THE HARBOR CHANNELS DANGEROUS.

* ADDITIONAL INFORMATION… THE CURRENT SWELL IS COMING IN FROM A MORE NORTHERLY DIRECTION THAN OUR TYPICAL WINTER SWELLS. A NEW NORTHWEST SWELL WILL ARRIVE TOMORROW AND AN ADVISORY MAY THEN BE NEEDED FOR WEST FACING SHORES

PRECAUTIONARY/PREPAREDNESS ACTIONS…

STAY WELL AWAY FROM THE SHORELINE IN AFFECTED AREAS. ENTERING THE WATER WILL BE VERY HAZARDOUS. ANYONE ENTERING THE WATER COULD FACE DEATH. BE PREPARED FOR ROAD CLOSURES.National Weather Service at 3:27 p.m. HST
Forecasters also say these waves will likely produce moderate surges and large breaking waves at the harbor entrances, including Hilo Harbor.