HILO, Hawaii – Mayor Billy Kenoi found himself talking about the stalled Thirty Meter Telescope project during his speech before the Japanese Chamber of Commerce & Industry of Hawaii on Wednesday.
While taking questions from the audience of local business people in Hilo, the mayor was asked what the county can do to ensure astronomy survives on Hawaii Island. "The county has been visibly absent and silent in its support of astronomy," the unknown enquirer asserted on an index card that was handed to the mayor.
Mayor Kenoi disagreed with that representation, saying the county has made the investment in a 21st century, knowledge based economy.
Kenoi then reiterated his previous position that a "sacred science", meaning astronomy, should occur in a "sacred place", on Mauna Kea.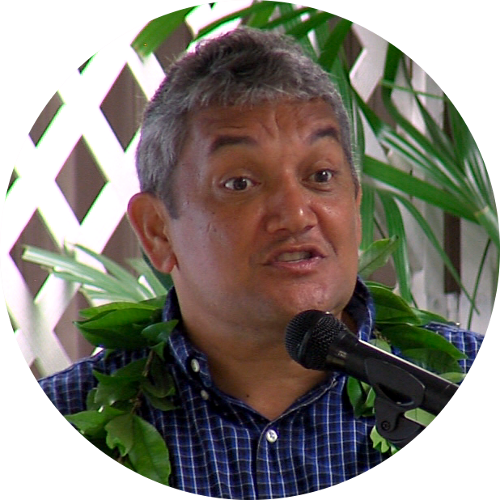 The issue with the Thirty Meter Telescope: What happened had nothing to do with the 'lack of visible support' from the county. That was the Hawaii State Supreme Court that invalidated permits and sent it back. No amount of testimony or visible support would change that fact. Its real challenge now. The supreme court has stated that the Thirty Meter Telescope has to go back, go before the Department of Land and Natural Resources, go through a contested case hearing, and secure their permits.

We all could have communicated better – the university, state of Hawaii, the County of Hawaii, people in our community. we all could have done a better job from the beginning all the way to the very end.Mayor Billy Kenoi
That "better job" includes integrating astronomy into the lives of the island's everyday working people, Kenoi said.
"We still are a premier destination for astronomy in the entire world," Kenoi said. "We never lose that because the Thirty Meter Telescope got bumped."