LEILANI ESTATES, Hawaii – The suspect in a Puna triple homicide was charged on Saturday evening, as police continue their Leilani Estates crime scene investigation.
49-year-old John Ali Hoffman, a resident of the Puna subdivision, was charged with first-degree murder, three counts of second-degree murder, place to keep and use of a firearm in the commission of a separate felony. Police report his bail was set at $2,750,000.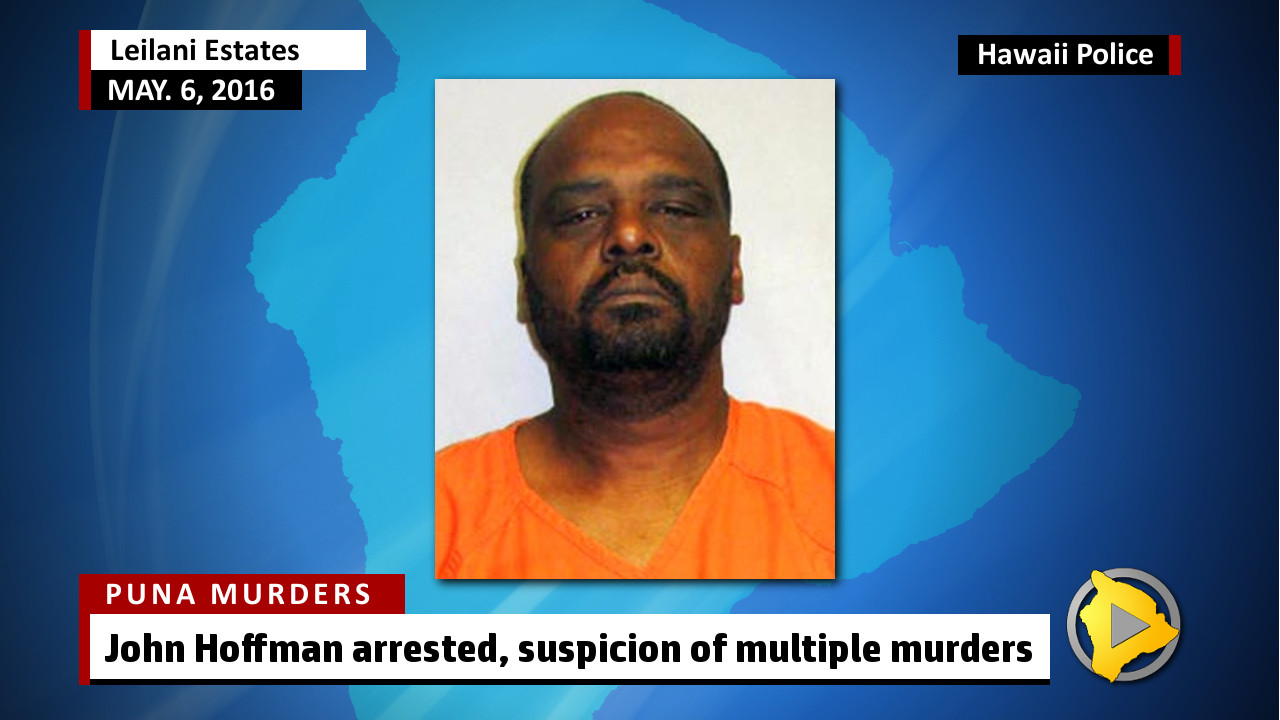 Hoffman was arrested early Friday morning while driving a vehicle away from the Leilani home. Officers stopped the vehicle for driving with the headlights off, and discovered the body of a female adult inside. The bodies of the two children were later found inside the home.
Police say an autopsy determined that the adult female, and the two children – a minor female and a minor male – died of gunshot wounds.
The woman has been identified but her identity is being withheld by police pending notification of her family. The children have yet to be positively identified.
Hoffman remains at the Hilo police cellblock pending his initial court appearance scheduled for Monday (May 9).