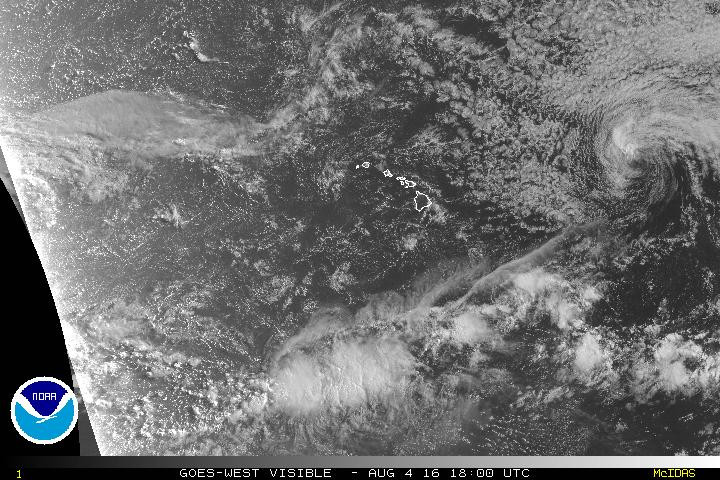 HAWAII ISLAND – The two Pacific storms that earlier in the week looked as if they could approach Hawaii currently do not look too threatening.
Ex-Tropical Storm Howard has already dissipated into a remnant low less than 1,070 miles east of Hilo. It continues to weaken as it moves west at 17 mph and forecasters say redevelopment of this system is not expected. The National Hurricane Center is no longer issuing advisories on the system but will continue to monitor it closely.
Behind Howard is Tropical Storm Ivette, 1,985 miles east-southeast of Hilo, moving west at 15 mph.
Ivette could become a hurricane, but so far there has been no indication that the storm has strengthened as expected. "With sea surface temperatures remaining between 27-28C and shear expected to be low during the next three days or so," weather forecasters report, "intensification is still anticipated. But because Ivette has failed to strengthen during the past 24 hours, the peak winds shown by the intensity models continue to decrease, and none of the guidance makes the cyclone a hurricane."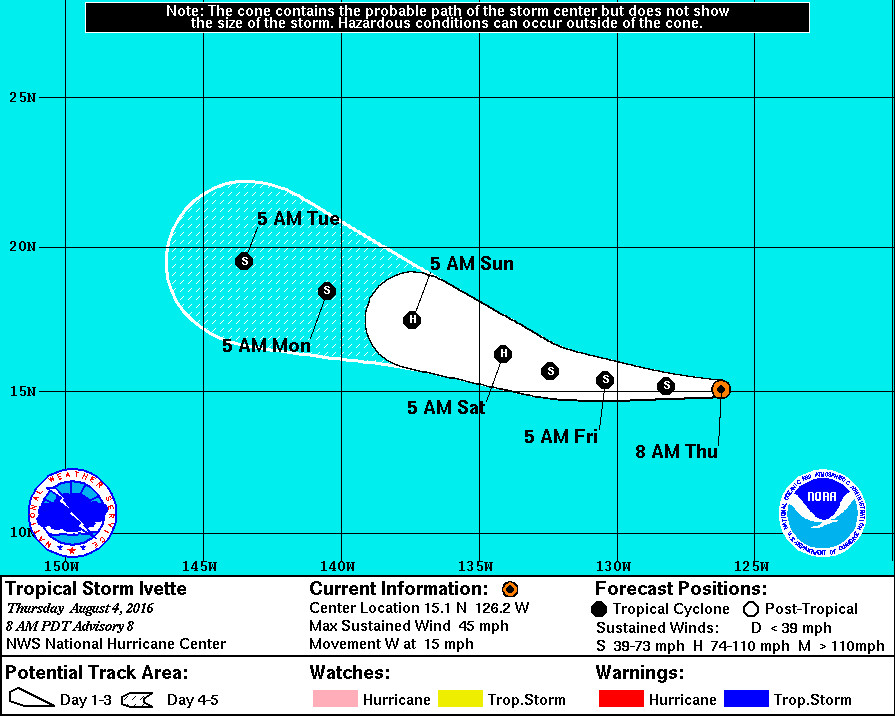 The official forecast continues to show Ivette reaching hurricane intensity in a few days, but the National Hurricane Center says "this forecast may need to be adjusted if Ivette does not start strengthening soon." In 4 or 5 days an increase in shear and marginal sea surface temperatures should lead to fairly quick weakening before Ivette reaches Hawaii.