HAWAII ISLAND – Recently acquired satellite images of snow-covered Mauna Kea (above) and Mauna Loa (below) are being shared by NASA on its Earth Observatory website.
"The Operational Land Imager (OLI) on the Landsat 8 satellite captured these natural-color images of the snowy peaks on December 25, 2016," stated the NASA article. "A storm on December 18 brought not only snow, but bouts of thunder and lightning."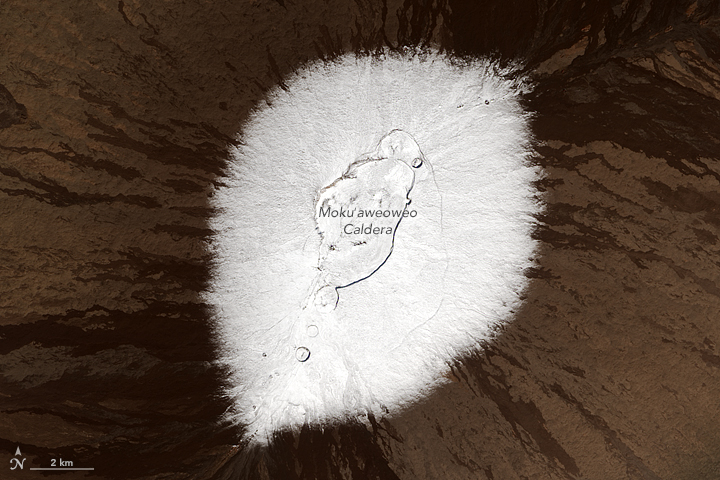 Cloud coverage, which can obscure the island terrain below, parted in time to enable NASA's clear view of the mountains from space.
December storms brought a couple feet of snow to Mauna Kea and Mauna Loa.