IN THIS STORY
Police issued a media release about Saturday's Papa'aloa incident.
(BIVN) – Police shot and killed a man who was wielding a loaded crossbow on Saturday along the Hamakua Coast, authorities say.
Police say the officer-involved shooting happened at about 3:35 p.m., as officers were investigating a disturbance at a residence in Papa'aloa. Police say they encountered a man wielding a loaded crossbow. "One officer fired several shots, resulting in the death of the man," a police media release stated.
The man's name is being withheld pending positive identification.
As is standard practice in any officer-involved shooting, the Police Department's Area I Criminal Investigations Section will conduct a criminal investigation into the shooting, and the Office of Professional Standards will conduct an administrative investigation.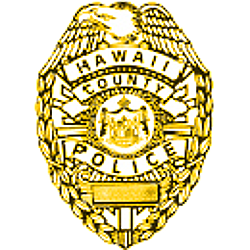 Hawaii County Police Department
on April 29, 2017
Police ask that anyone with any information about this incident call the Police Department's non-emergency line at 935-3311 or contact Lieutenant Miles Chong at 961-2252, or via email at miles.chong@hawaiicounty.gov. Tipsters who prefer to remain anonymous may call the island-wide Crime Stoppers number at 961-8300 and may be eligible for a reward of up to $1,000. Crime Stoppers is a volunteer program run by ordinary citizens who want to keep their community safe. Crime Stoppers doesn't record calls or subscribe to caller ID. All Crime Stoppers information is kept confidential.