(BIVN) – Shorecasters weighed their catch on Sunday in the parking of the Afook-Chinen Civic Auditorium in Hilo for 14th annual S. Tokunaga Ulua Challenge.
Mike Tokunaga said it was the biggest year to date for the number of participants.
The heaviest ulua (86.2 lbs.) was caught by Brandon Ramey. He topped Sean Farias' 82.5 lbs fish, which narrowly edged out Rueben Llanes' 82.2 pounder.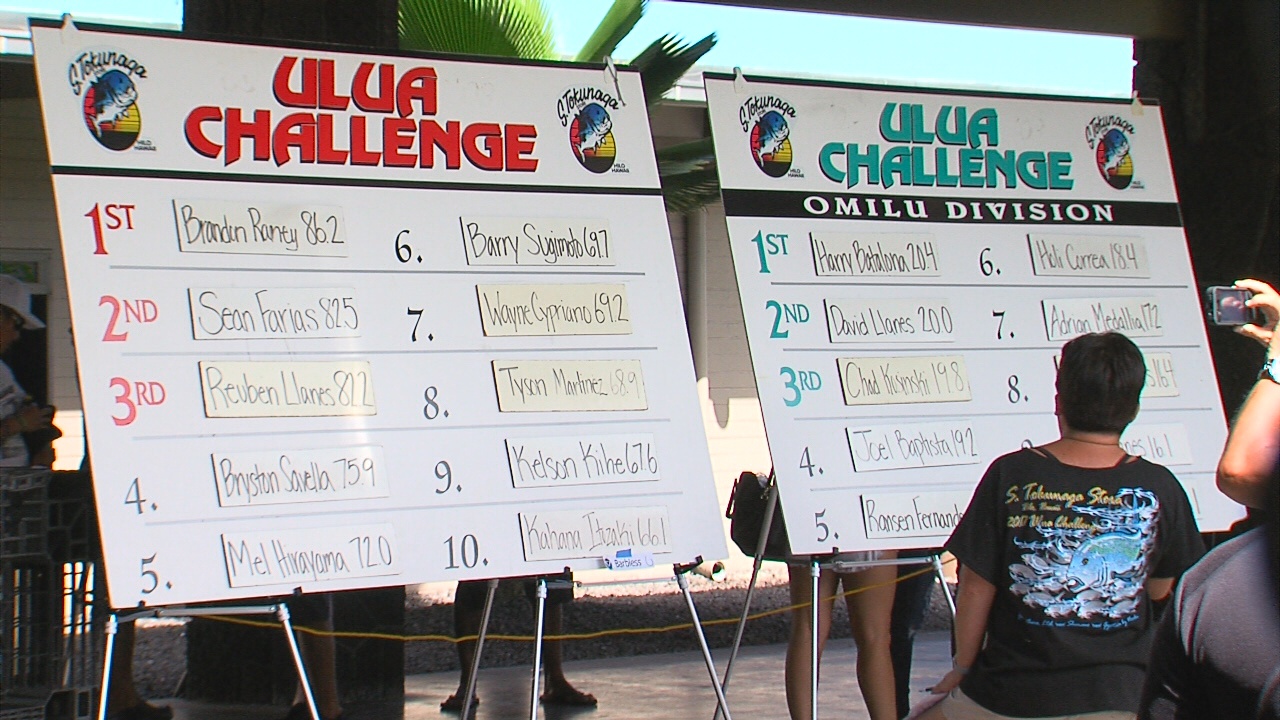 Harry Batalona's 20.4 omilu was tops in that division. David Llanes weighed-in a 20 lbs. omilu for second place.
Everyone who caught an ulua or omilu had the chance to weigh it in front of the large crowd, taking a photo next to Cherokee Luker, the 2017 Ulua Challenge Queen, and their prized catch.