(BIVN) – Zoe, the golden zebra who lived at the Three Ring Ranch Exotic Animal Sanctuary, passed away on Sunday.
Ranch curator Ann Goody said having the animal "was as close to living with a unicorn as you can get." Geneticists told her that the zebra's color variant is found in about one in 3.5 million zebra births.
Goody talked about how Zoe came into the world in a newsletter shared with Three Ring Ranch supporters:
(Zoe's) mother, Oreo, was a zebra mare rescued from the old Molokai Safari Park after it had closed down. Zoe was born August 1998, in the capture pen that first night after Oreo and a group of zebra entered to get hay. No one would ever dream that Oreo would give birth to this rare, colored creature but later we learned that in her 9 foals she had given birth to a stillborn blond and one that lived until it was sold and killed for its hide. Oreo, and then Zoe, are the reason Three Ring Ranch exists.
Goody says that at one time, the sanctuary was offered "one million dollars by a man in Texas who wanted her for her hide to hang in the entryway of his new home." Three Ring Ranch turned him down.
Zoe was the only golden zebra on Earth, at least until she was 11 years old.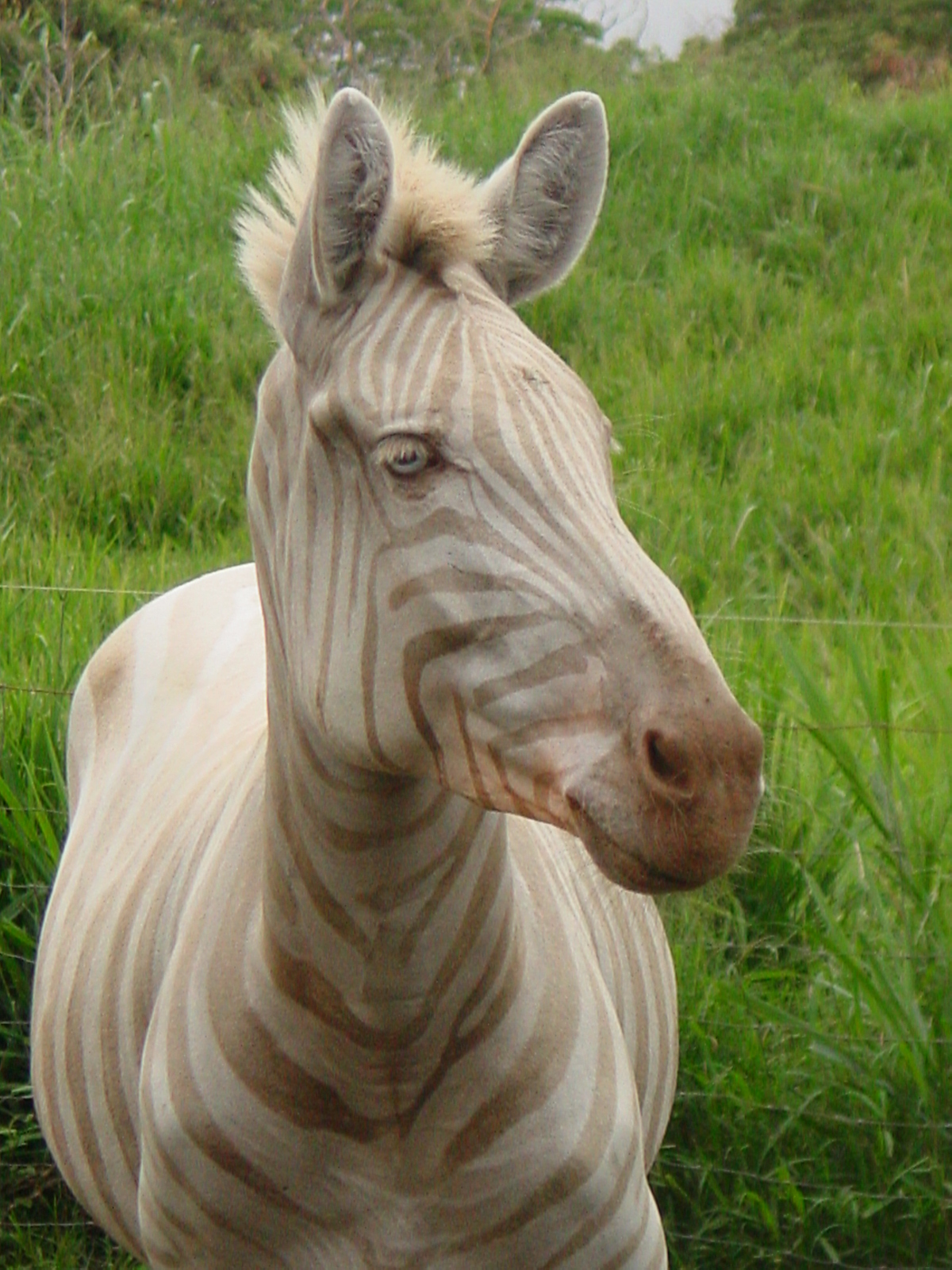 Goody says there is now a small herd in Africa being deliberately bred for this rare color. "Of course, it is a mistake," Goody says, "as they are breeding brother-to-sister and daughter-to-father with the potential to create birth defects that will worsen with each close breeding."
Tissue samples were collected after Zoe passed, at the request of several scientists who will be researching her genes to see if they can learn how her rare color is expressed and where it can be found.
Meanwhile, Zoe will be remembered fondly by the 12,000 visitors who saw her while she lived at the Kona ranch, especially those who took care of her. Ann says she was easy going – for a zebra.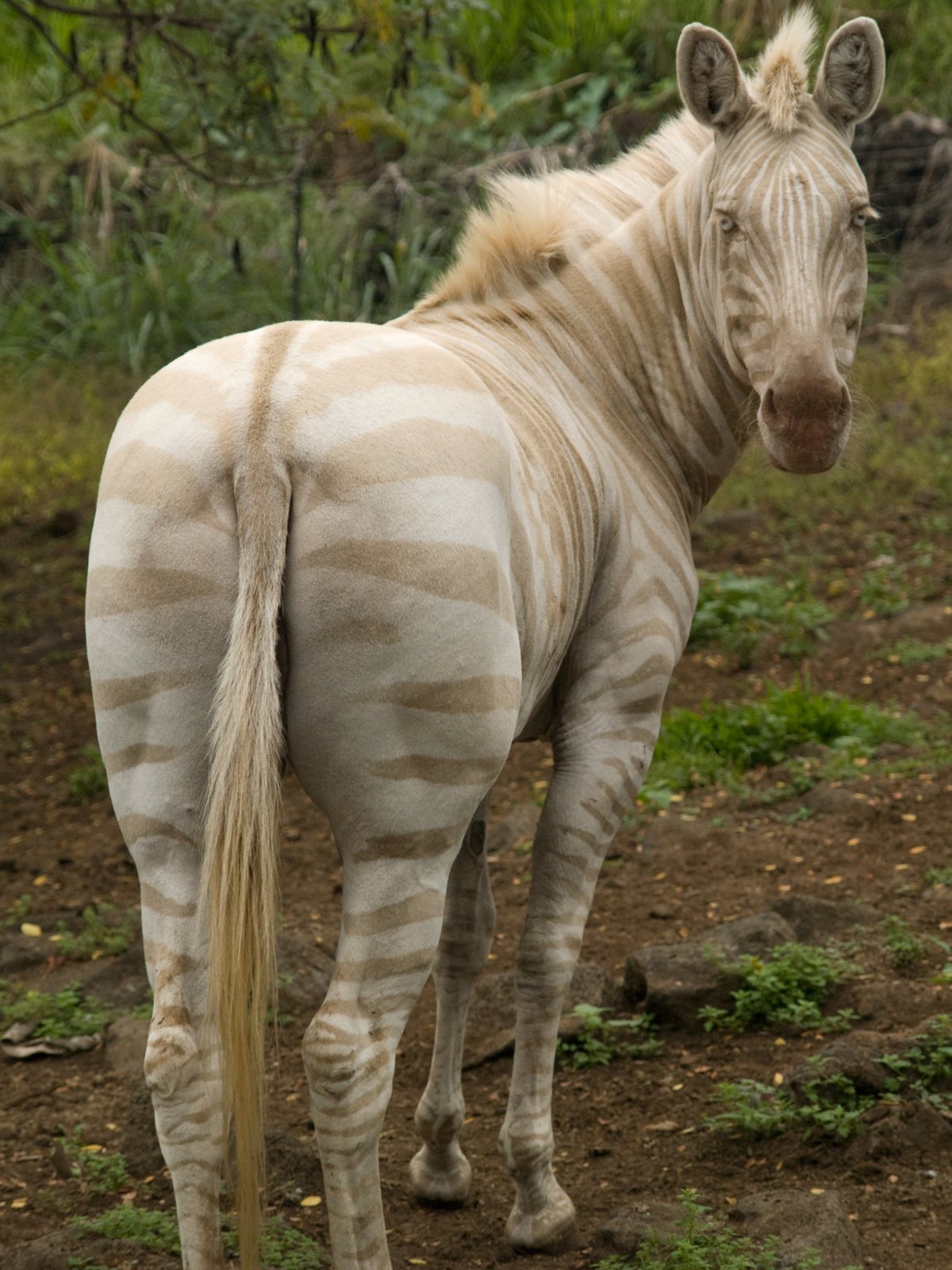 She trained easily to come to her pen and go out without giving us trouble. That is not to say she was not a zebra and zebras are not pets! She taunted the dogs along the fence line and would have certainly tried to kill them had they gotten into the pasture. She was a zebra through and through, not a horse with stripes.
Goody says Zoe had a wonderful last day on Earth, wandering in the pasture with her buddy, Patti – grazing and playing – before she slipped away in the early morning hours.