(BIVN) – There was lots of lava to be seen today on the coastal flats near Pūlama Pali on Friday.
Epic Lava Tour guide John Tarson captured video of the crackling, hissing lava making its way downhill.
The Kamokuna ocean entry has been quiet the last few weeks, so the best place to see the lava is on the coastal plain. According to scientists with the USGS Hawaiian Volcano Observatory, surface lava flow activity persists on the upper portion of the flow field, on the pali and in scattered areas along the coastal plain. These lava flows pose no threat to nearby communities at this time.
This weekend begins the busy holiday season at Hawai'i Volcanoes National Park. The National Park Service on Friday issued a list of things to bring if you plan to visit.
Things like patience, since vehicle and pedestrian traffic surges during the festive season, from now till New Years. That means limited parking, and long waits for stalls.
You should also bring a flashlight for after dark, and warm clothing. It gets cold at Kilauea's 4,000 ft. summit.
Or colder if you visit the summit of Mauna Loa volcano. A recent USGS video shows just how cold it can get, as snow covers the summit caldera.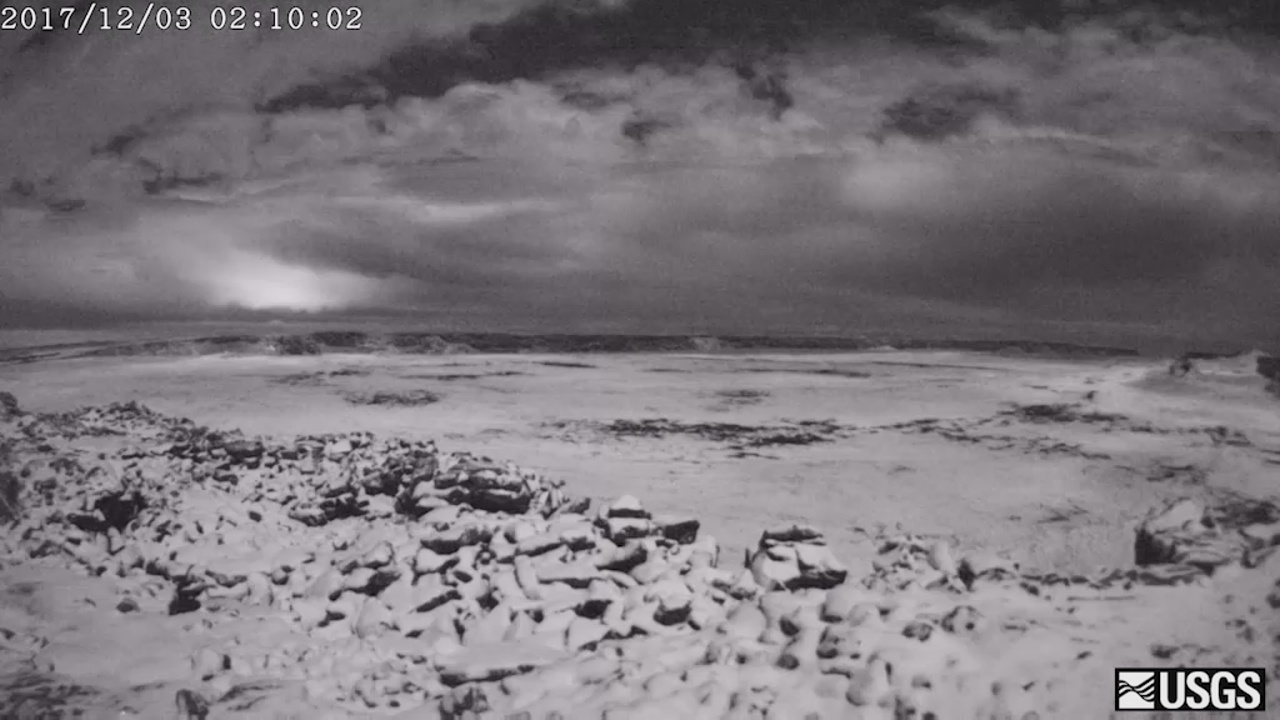 Also make sure you have plenty of Water in order to stay hydrated during long hikes.
And officials say DON'T bring things like drones. They are illegal inside the park.
"Plan ahead and prepare is our holiday message," said Chief Ranger John Broward. "Use the park website. Have your itinerary planned out before you arrive and leave plenty of time for delays. The park is open 24 hours a day so it's easy to avoid the crowds and have a festive experience," he said.