(BIVN) – The demolition of the old Keauhou Beach Hotel has entered a new phase, as heavy machinery is now being used to dismantle the exterior of the former resort. The effort is making way for Kamehameha Schools' Kahalu'u Ma Kai, envisioned as a world-class educational and cultural center in Kona.
Kamehameha Schools issued this media release to go with the above recorded video: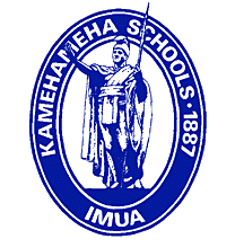 Kamehameha Schools
on Dec. 13, 2017
Kamehameha Schools has reached a new milestone in transforming Kahalu'u Ma Kai into a world-class educational and cultural center.
Construction crews have begun removing the remaining exterior shell of the old Keauhou Beach Hotel.
A high-reach excavator arrived on-site last week and began taking down sections of the ma uka portion of the hotel. At the same time, smaller excavators operated remotely are being used to remove the ma kai end of the hotel.
Interior alteration, or "soft demolition," of the hotel interior began in May and was completed at the end of September. All wood, plaster, glass, drywall and other interior materials were removed, leaving only the building's exterior walls and structural framework.
Necessary permits have been obtained to begin removal of the building shell. No explosives or wrecking balls will be used to bring down the exterior walls. Instead, heavy machinery, like the high-reach excavator, will be used to dismantle the building from the top down.
Fencing and screens have been erected to denote the construction boundaries and warning signs will be posted. Work is expected to take a year to complete.
"This will be a major construction operation. During this period, we ask members of the public for their own safety not to enter the project site," said Kaimana Barcarse, KS West Hawai'i Regional Director. "We remind swimmers, snorkelers, kayakers and other water enthusiasts participating in water activities ma kai of the project to steer clear of the construction site."
Kiewit Building Group is the project's general contractor.
The concrete will be processed on site by first removing the reinforcement bar and then crushing and screening the material to the appropriate size. The processed material will then be recycled and reused as general fill material, pavement aggregate, and possibly material for drainage improvements. Building portions cantilevered over the lagoon will be removed in a manner so that debris, dust, and resulting particles are caught and contained using specialized curtains and screens.
"The construction activities will be noisy and dusty, but crews will be monitoring noise levels and wetting down the site to keep the dust in check," Barcarse said. "We ask for the public's patience as we work our way through the construction."
Independent, third-party monitors will ensure best practices are being followed to protect water quality, endangered species, the environment and cultural sites.
"We are pleased that progress is being made toward the vision of an innovative, 21st-century educational complex that will serve as the piko (hub) for Native Hawaiian ʻāina-based, science, technology, engineering, arts and math education in West Hawai'i," said Barcarse said. "As we all remember the good times that families have shared within the walls of the hotel, we see a bright future and a solid foundation for a thriving lāhui."