(BIVN) – Hawai'i Island has its work cut out when it comes to cesspool upgrades, especially those that are "critically needed to protect public health and the environment" according to the health officials.
Hawai'i has about 88,000 cesspools, far more than any other state, that put 53 million gallons of raw sewage into the groundwater and surface waters every day. 49,300 cesspools are on Hawai'i Island.
A new report by the Department of Heath indicates about half of those 88,000 cesspools are located in 14 priority areas in all counties and need urgent action. According to health officials, cesspools "provide no treatment and inject about 53 million gallons of raw sewage into Hawai'i's groundwater every day, potentially spreading disease and harming the quality of drinking water supplies and recreational waters. Hawai'i gets over 90 percent of its drinking water from groundwater."
The DOH report was ordered by the Legislature earlier this year in Act 125 of 2017.
"The report findings are troubling and show wastewater from cesspools is beginning to impact drinking water in some parts of upcountry Maui," said Health Director Dr. Virginia Pressler in a media release. "The water in these areas is still safe to drink, with no evidence of bacterial contamination; however, there are early warning signs that tell us we must act now to protect the future of our drinking water and the environment."
There are five priority areas on the Big Island, all of them coastal areas: Kapoho, Kea'au, Puako, Hilo Bay and Kailua-Kona.
"In areas, such as Kahulu'u on Oahu and Kapoho and Puako on Hawai'i Island, cesspools harm recreational waters and precious coral reefs," said Keith Kawaoka, DOH deputy director of the Environmental Health Administration. "All cesspools pose a serious threat to our natural environment, and the 14 priority areas are our greatest concern as we are seeing the start of potential impacts to Hawai'i's shoreline and drinking water resources."
Under new Wastewater System rules signed into law last yer, new cesspools have been banned statewide.
From thw DOH report: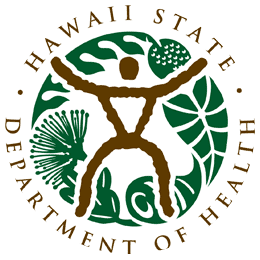 Hawaii Department of Health
on Dec. 19, 2017
Priority 1: Significant Risk of Human Health Impacts, Drinking Water Impacts, or Draining to Sensitive Waters
There are no Priority 1 areas identified on Hawai'i Island.
Priority 2: Potential to Impact Drinking Water
Kea'au Area of Hawai'i Island: In this area of the Puna District, many residents rely on privately owned wells for domestic water, and there is little soil to mitigate the impact of 9,300 cesspools. A DOH investigation found that 25 percent of domestic wells sampled in this area tested positive for wastewater indicator bacteria, demonstrating the potential for disease transmission.
Priority 3: Potential Impacts to Sensitive Waters
Hilo Bay Area of Hawai'i Island: Heavy rainfall upslope of Hilo Bay results in significant amounts of stream and groundwater discharge to Hilo Bay, where a breakwater prevents that discharge from mixing with ocean waters. There are 8,700 cesspools discharging to the streams and groundwater that flow into Hilo Bay.
Coastal Kailua/Kona Area of Hawai'i Island: The groundwater in this area discharges to the economically important coral reefs and nearshore waters of west Hawai'i. Wastewater injection combined with discharge from 6,500 cesspools may contribute to degradation of coral reefs.
Puako Area of Hawai'i Island: Puako residents rely on 150 cesspools for wastewater disposal. Coral reefs here may be degraded by cesspool discharge; community concern about coral reef health is high.
Kapoho Area of Hawai'i Island: The Kapoho community, with 220 cesspools, is fronted by tide pools in the Wai'opae Marine Life Conservation District that have only a limited connection to the ocean, making the tides pools and the abundance of coral therein susceptible to degradation due to land based pollution.
Priority 4: Impacts Not Identified
A further 24,430 cesspools on Hawai'i Island require data review and prioritization as of the date of this report.
The cost to upgrade all of the state's roughly 88,000 cesspools is estimated at $1.75 billion, health officials say. State law currently requires the elimination of cesspools in Hawai'i by year 2050.