(BIVN) – A Winter Storm Warning is in effect for Hawaii Island summits, as heavy snow is occurring on Mauna Kea and Mauna Loa, the National Weather Service in Honolulu reports.
A Winter Storm Warning for snow means severe winter weather conditions are occurring, forecasters explain. This will make travel very hazardous or impossible. Postpone travel to the summits until conditions improve.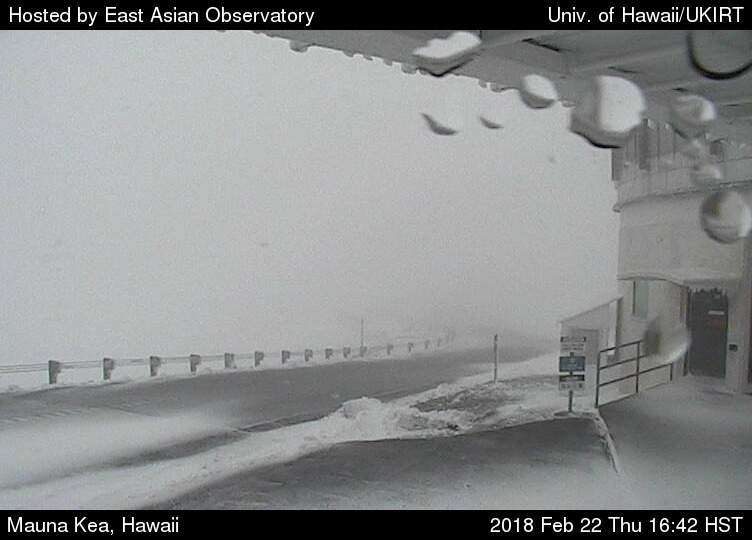 Observatory webcams, like the one at UKIRT seen above, are already showing the snow accumulating at the summit.
The Maunakea Summit Access road is now closed to the public at the Visitor Information Station at an elevation of 9, 200 feet, rangers say. The summit of Mauna Loa is also closed to backcounty hiking, the National Park Service says.
At the same time, the Flash Flood Watch continues for all of the Hawaiian Islands through Friday afternoon.
According to the National Weather Service:
Low pressure at the surface and aloft to our west will continue to draw moist tropical air over the islands through at least Friday. This will lead to periods of heavy rain and possible thunderstorms. The areas at greatest risk are the east and southeast slopes of all islands, though any given location could experience excessive rainfall and flash flooding. Areas that received excessive rainfall recently will be more susceptible to flash flooding since the ground is still saturated.