UPDATED to include photos of the landslide and the work being done to clear the debris, courtesy the Department of Public Works
(BIVN) – The Department of Public Works reports that Waipiʻo Valley Road is restricted to local traffic only. Personnel from the Highways Division are completing clean up from yesterday's land slide.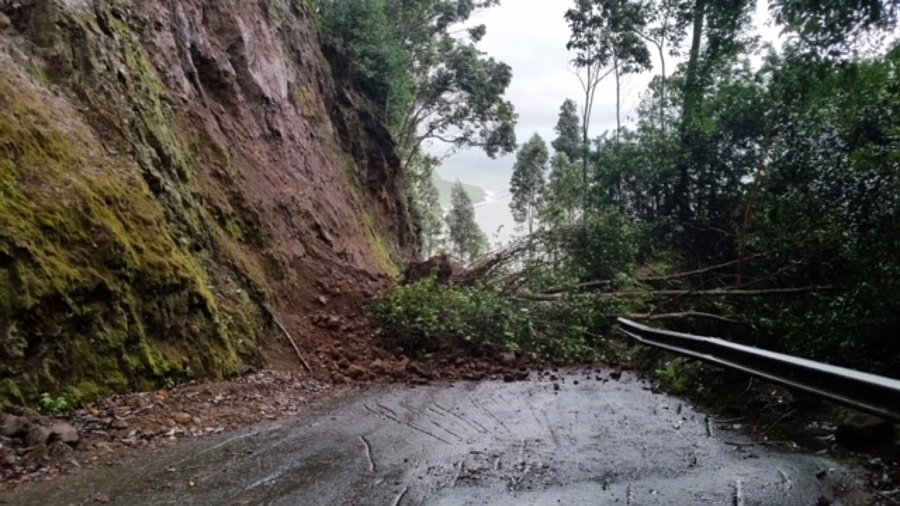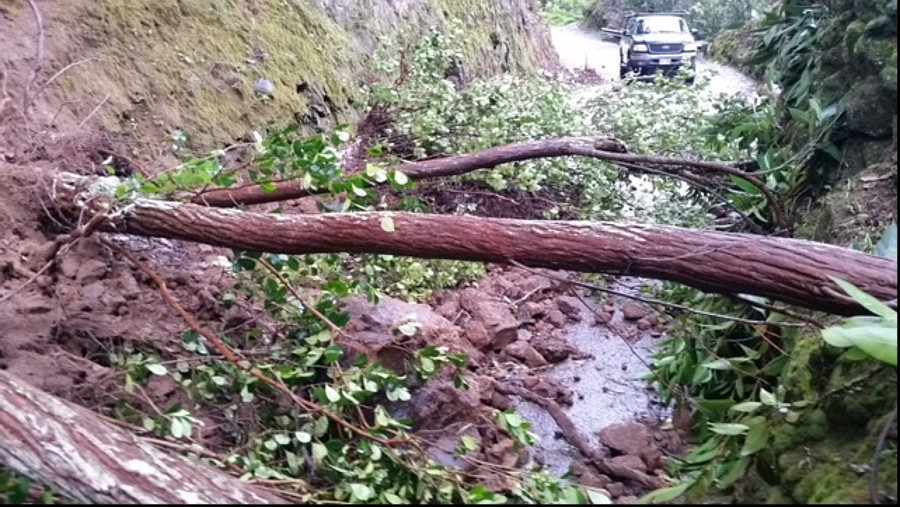 A Hawaiʻi County Civil Defense message about the restriction was issued on Thursday morning, and added that the message will be updated as conditions change.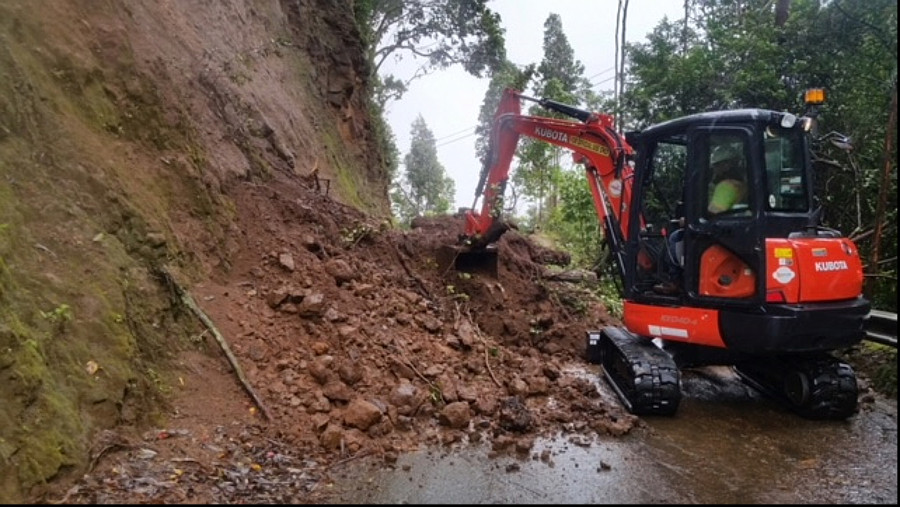 Heavy rains on Wednesday day resulted in landslides in the Waipiʻo Valley Access Road and runoff and debris elsewhere, such as Saddle Road above Kaumana. "In some areas, 6 to 7 inches of rain have fallen in the last 24 hours," the National Weather Service in Honolulu stated.