(BIVN) – An unoccupied home in a Puna subdivision was engulfed in flames early Wednesday evening.
Neighbors of the spotted the blaze on King Kamehameha Blvd in the Tiki Gardens subdivision and called 911. Sean Soares recorded some cell phone video in the moments before the fire crews arrived.
A vehicle parked in the carport was also on fire.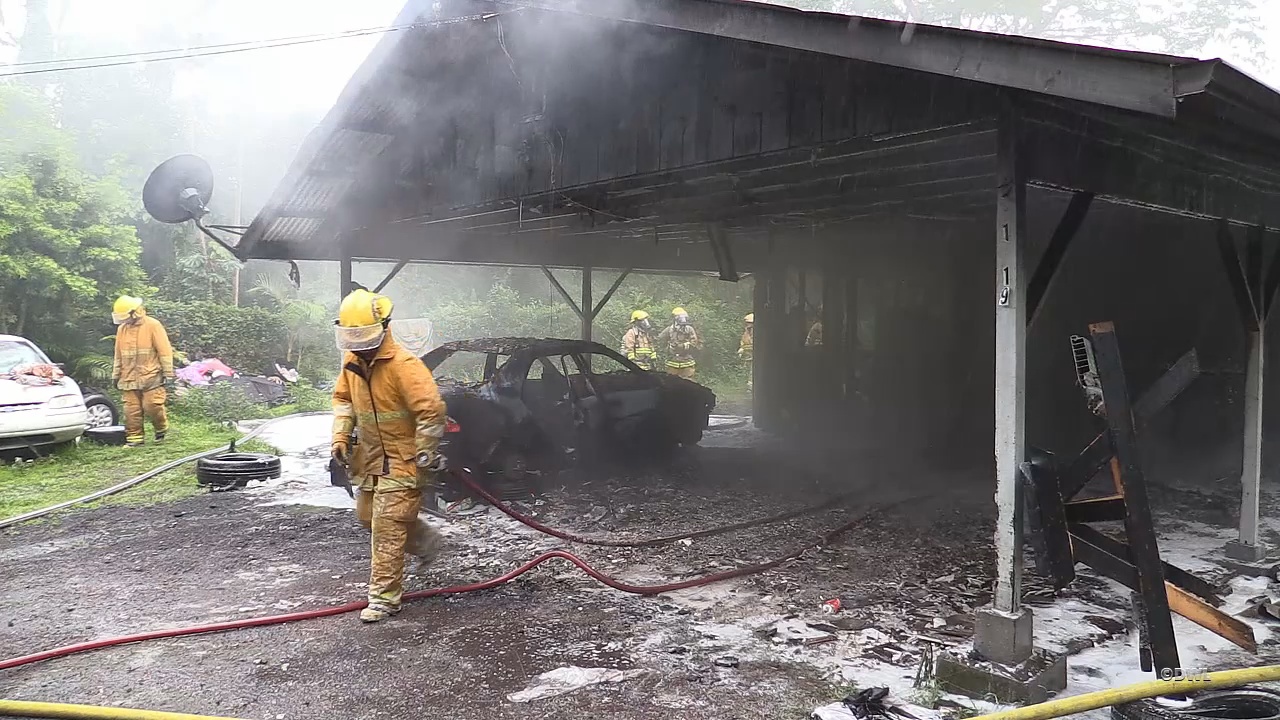 The blaze was eventually extinguished utilizing attack lines, fire crews say. There were no injuries to civilians or fire personnel.
The scene has been turned over to fire investigators and police.