(BIVN) – The legendary Hōkūleʻa voyaging canoe arrived safely in Miloliʻi Saturday, after departing Hilo the day before.
The canoe and her crew of voyagers were greeted upon arrival with Hawaiian protocol and a welcome ceremony hosted by the Miloliʻi community, the Polynesian Voyaging Society reports.
Photographs released by PVS, like the one below by crew member Kawika Crivello, show the children of the fishing village swimming out to greet Hōkūleʻa and the crew.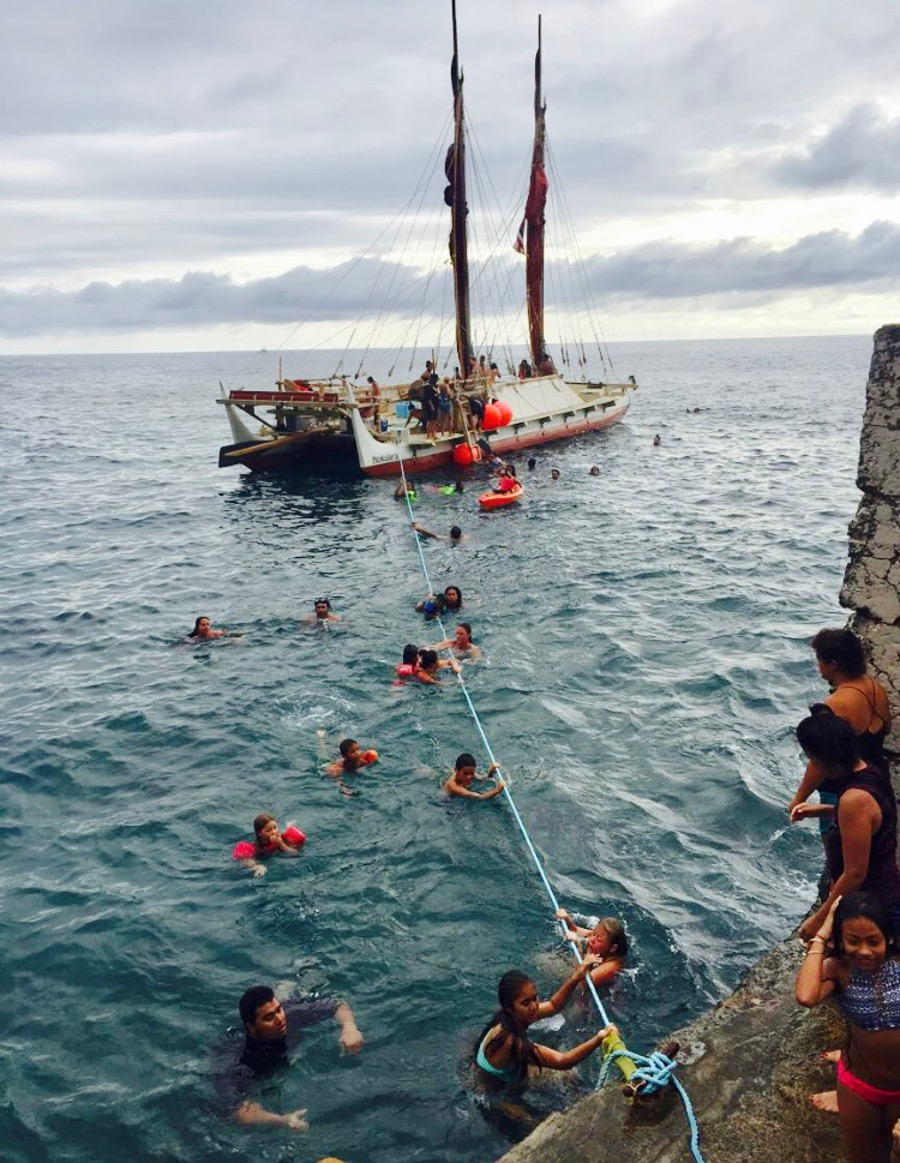 Hōkūleʻa spent nearly a month on the east side of Hawaiʻi Island as part of the Mahalo Hawaiʻi sail, seen as an opportunity to "thank Hawaiʻi's people, bring Hōkūleʻa and Hikianalia home to all of Hawaiʻi, share lessons learned from the Mālama Honua Worldwide Voyage and deepen the organization's connection and understanding of the important work being done here in the islands to care for the earth," PVS says.
Next, Hōkūleʻa will depart Miloliʻi and sail approximately six hours to Kawaihae where the canoe will be docked for school tours and community events until May 10. After that, Hōkūleʻa is scheduled to depart Hawaiʻi Island. Her next stop on the Mahalo, Hawaiʻi Sail will be Maunalua Bay.