(BIVN) – After widespread testimony against proposed administrative rules for Mauna Kea, changes are being considered by the University of Hawaiʻi.
The rules, which will govern public and commercial activities on UH-managed lands on the mountain, were harshly criticized during a series of public hearings and in hundreds of written submissions.
The University of Hawaiʻi administration is asking the UH Board of Regents to approve a request to revise certain provisions in the current draft of the rules. Additional consultation will be necessary, along with a second round of public hearings. The regents will consider this request at their October 18 monthly meeting on the UH Mānoa campus.
92 people testified at four public hearings held on Hawaiʻi Island, Maui and Oʻahu in September, the university says. 406 written testimonies were also submitted.
"Close to 500 people and organizations provided testimony and important feedback on the proposed rules during the public hearing process, and we intend to make changes based on those comments once we receive approval from the board," said UH Hilo Chancellor Marcia Sakai in a media release. "This is the process that we are committed to, and it is not yet over. We hope that the public continues to participate so the result is a set of rules that will provide us with the best possible framework to manage public and commercial activities on Maunakea."
Officials want to specifically look at changes to possible rules regarding traditional and customary practices, the use of cell phones, four-wheel drive vehicles, noise, assemblies, penalties, and the unnamed "designee" who will administer the new rules.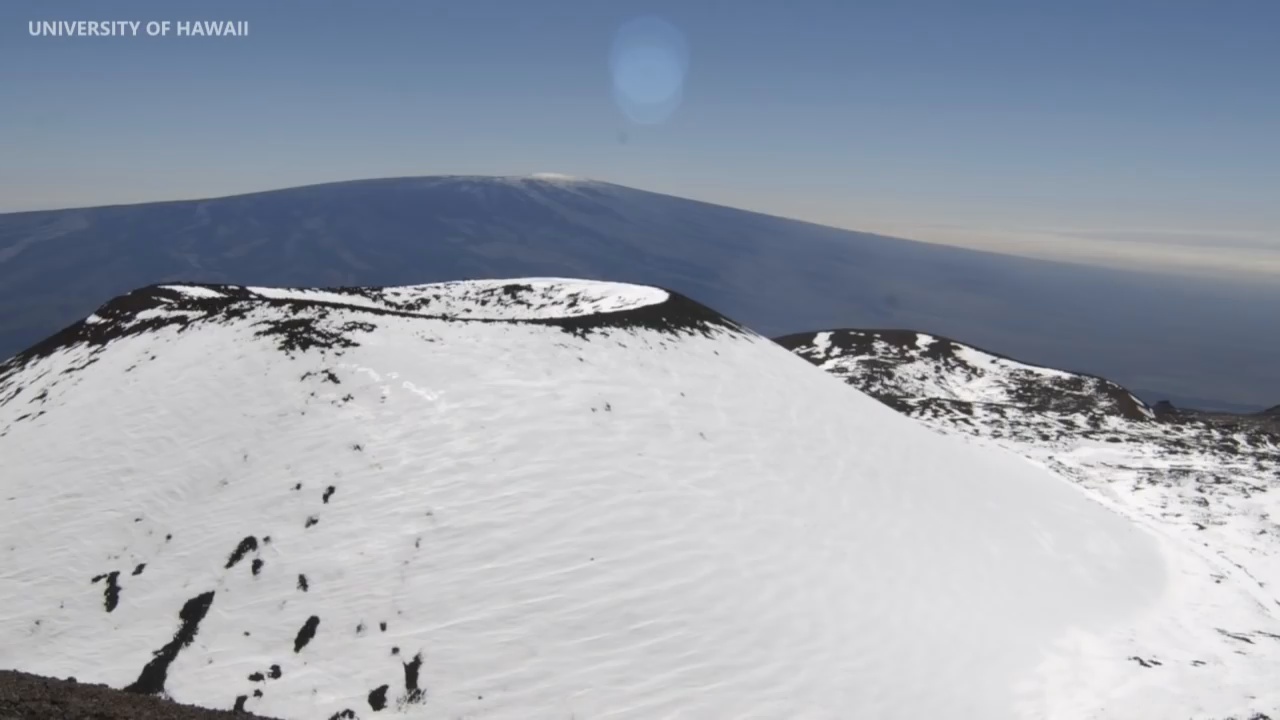 We have sorted out the proposed revisions, found in a University of Hawaiʻi Board of Regents document, below.
Traditional & Customary Practices
RULE: §20-26-21 Traditional and customary practices
Practitioners are encouraged (not required) to obtain a permit in instances where activities "have minimal or no impact on existing cultural. natural, or scientific resources." "If such activity is found to impact cultural, natural, or scientific resources, OMKM, after consulting with Kahu Kū Mauna and the Office of Hawaiian Affairs, may restore the site to its condition prior to such activity."
COMMENTS:
Who assesses "impact" when determining if a cultural practice requires a permit? (R. Grover, Sept. 12, 2018.)
Kānaka should not need to explain/justify the building of an ahu to the university. (ld)
Native Hawaiian activity that may be found to impact the area should obtain a special use permit is absurd. (C. Burghart, Sept. 15, 2018.)
Why are Native Hawaiian rights limited to only those that already exist under state law? What is meant by the terms "Traditional" and "customary?" Why are these not defined in the definitional section. (W. Chang, Sept. 24. 2018.)
All people, regardless of race, should be treated equally under the law by our government. Proposed §20-26-21, Traditional and customary rights, would explicitly grant superior race-based rights to Native Hawaiians[.] (K. Conklin, Sept. 27, 2018.)
Section 2-26-21 prohibits Hawaiians from re-building their own Ahu/Altar once it has been destroyed. (M. Trask, Sept. 28, 2018.)
UH is also unfairly proposing a requirement that certain traditional Hawaiian practices (20-26-21) need a special use permit, even when commercial tour activities (20-26-65) do not need that permit. (C. Robbins, Sept. 25, 2018.)
CONTEMPLATED REVISION:
Revise to clarify focus on impact to resources and public safety as opposed to the nature of the activity.
Cell phones, radios and artificial illumination
RULE: §20-26-24 Preservation of scientific and educational resources
Prohibits electro-magnetic devices, including but not limited to transmitters and cellular telephones; and wireless communication technologies, except for use in emergency. Prohibits artificial illumination.
COMMENTS:
This section is also very problematic largely going against the stated purpose of "promoting public safety and welfare' by prioritizing the scientific community over cultural practitioners accessing the area[.] No cell phones or flashlights? The mountain is vast and it is reckless to propose a ban on cellphone and flashlight use- A dangerous proposal. (R. Grover, Sept. 12, 2018.)
[T]his may have gone too far – Mauna Kea is a great amateur radio resource. (S. Fendt, Sept. 24, 2018.)
Why nothing about preservation of Hawaiian values? (W. Chang, Sept. 24, 2018)
This rule as written would prohibit literally any device that uses electrical power[.] (A. Cooper, Sept. 26, 2018.)
These sections would make it unlawful to even use an iphone or smart phone to take photos. (E. Kalani Flores, Sept. 26, 2018.)
CONTEMPLATED REVISION:
Limit prohibitions to areas above Hale Pōhaku; allow certain cellphone usage in "airplane" mode; provide more specificity regarding use of artificial illumination.
Four-Wheel Drive
RULE: §20-26-29 520-26-29 Vehicles and transportation
Only vehicles equipped with four-wheel drive are allowed above Hale Pōhaku.
COMMENTS:
I would urge the authors to consider that this requirement will lead to people on this island who love and respect Maunakea and who wish to visit the summit to choose vehicles which have poor gas mileage and which are otherwise damaging to the natural environment. (J. Walawender, Aug. 21, 2018.)
Rules prohibits any Hawaiian from going to the Mauna for cultural practice religious worship. unless they are driving a 4 -wheel vehicle. This requirement is imposed regardless of the weather conditions or health & safety concerns. (Kalanl Flores, Sept 26, 2018.)
CONTEMPLATED REVISION:
Consider restrictions on use of two-wheel drive vehicies for safety and to minimize damage to roadways; allow four-wheel drive and all-wheel drive vehicles.
Audio and music
RULE: §20-26-34 Audio devices and noise
Creating noise using a number of different devices, including musical instruments, is prohibited.
COMMENTS:
While it may be understandable that noise levels could be kept to a minimum near the observatories so as not to create a nuisance, musical instruments being banned completely seems quite far-fetched. (C. Burghardt, Sept. 15, 2018.)
This section criminalizes singing and chanting which are important ways that we honor and connect with Mauna Kea and our akua that live there. (S. Muneoka, Sept. 28, 2018.)
CONTEMPLATED REVISION:
Clarify that the concern is amplification devices and noise-generating equipment; allow musical instruments.
Gathering in groups
RULE: §20-26-63 Permits for public assemblies and meetings
[A]ssemblies of ten (10) or more persons, are allowed in the UH management areas, provided a permit for such event has been issued by president's designee[.]
COMMENTS:
Mauna Kea is clearly of special value to Hawaiians-they should not be subject to such extensive and limited access. (W. Chang, Sept. 24, 2018.)
Parts of this rule are in violation of First Amendment rights and runs afoul of the rights of free speech, association, and movement. (E. Kalani Flores, Sept. 26, 2018)
Requiring permits for Kanaka "assemblies" is an affront to the very core of the Protect Mauna Kea Movement. The only reason these "assemblies" have occurred is to stop UH and government entities from desecrating the mauna. (K. Trainer, Sept. 25, 2018.)
CONTEMPLATED REVISION:
Clarify consistency with natural area reserves rules regarding group size limit; clarify definition of assemblies.
Violations & Penalties
RULE: §20-26-73 Violatlons, penalties, costs, administrative fines, sanctions, and collection
Act 132 (2009) administrative fines are adopted. Fines are assessed at no more than $2,500, $5,000 and $10,000 for the first, second and third offenses, respectively.
COMMENTS:
There should be separate tiers of penalties and appeals pertaining to the different violations and penalties. (E. Kalani Flores, Sept. 26, 2018.)
All who access Maunakea will be risking significant financial loss or ruin at the discretion of any UH officer. (J. Powers, Sept 27, 2018.)
The fines are excessive[.] (A. Kuhina, Sept. 28, 2018.)
CONTEMPLATED REVISION:
Provide more specificity for various violations, considering similar fine schedules of public land agencies.
The "Designee"
§20-26-2 "President" means the president of the university, or the president's designee.
§20-26-8 Delegation of authority. The board delegates its authority to administer this chapter to the president, who may further delegate that authority to a designee.
Various references to "President or designee".
COMMENTS:
Designating authority to only the President or designee would allow for the possibility of unfair or arbitrary decision-making. Having a Board review ideas and evaluate options would help to ensure high quality decisions are made. This language should be changed from "President" to "Board". (C. Burghardt, Sept. 15, 2018.)
OHA believes that there may be ways to balance the need for expeditious decisionmaking under expeditious circumstances, and the need for public transparency and accountability in decisions that can significantly impact the ability of Native Hawaiians to exercise their traditional and customary rights. (K. Crabbe, Sept. 11, 2018.)
The proposed Rules gives a single 'designee' control of permits, access, and activities on Mauna Kea with no accountability to the Kanaka Maoli people and the public. (S. Rudolph, Sept. 27, 2018.)
The "designee" is given sweeping powers, and would not be subject to public hearings or any clear process for challenging decisions. (C. Harden, Sept. 27, 2018.)
UH President and their designee should not be allowed to single-handedly grant or withhold permits. (M. Kaiama. Sept. 28, 2018.)
The Rules are silent on who the unnamed designee of the President actually is! (M. Trask, Sept. 28, 2018.)
I do not think that the presidents designee should be assigned authority to issue commercial permits, it should be done by a committee so that the process is fair and transparent. (K. Baybayan, Sept. 25, 2018.)
CONTEMPLATED REVISION:
Provide more specificity for delegation; propose related policies to be adopted if rules are approved.
What happens next? According to the University:
If this request is approved, the university administration will revise the proposed rules based on the testimony provided and then consult on the updated draft with the Maunakea Management Board (MKMB), Kahu Kū Maunathe Native Hawaiian advisory board for MKMB, the Office of Hawaiian Affairs and the Department of Land and Natural Resources. Following that consultation, the revised version of the rules would be brought back to the Board of Regents with a request to engage in a second round of public hearings.

The second round of public hearings will present the revised version of the rules to the public for written and oral testimony. If the Board of Regents approves the rules after the second round of public hearings, the rules will proceed through the administrative rule making process to the governor for final action.