(BIVN) – Waimea Middle School is talking about vaping, in the classroom.
Principal Janice English has been leading the conversation with students, teaching hands-on lessons about the risks associated with the use of electronic smoking devices.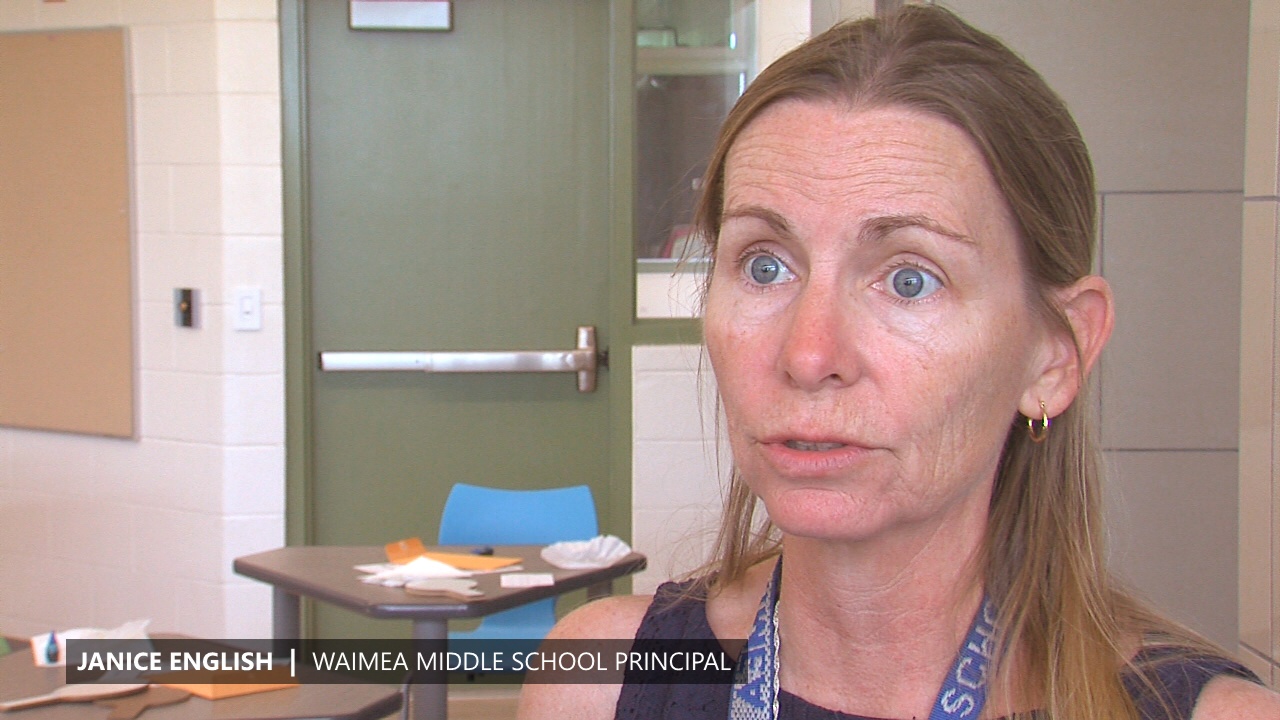 "I just do this lesson on vaping so that I could educate our students about what would happen to their bodies if they chose to use vaping as a means of coping with some of the stressors of middle school," English said after finishing a lesson, held at the new STEAM (Science – Technology – Engineering – Arts/'Aina – Math) building. The session included the use of graduated cylinders, popcorn, and networked laptop computers. "It's pretty common for middle schoolers to participate in those 'out-of-bounds' behaviors so I just wanted to do an education piece," she said.
English showed students an informational video produced by Vox, which focused on the marketing of the Juul product to younger consumers. The video can be seen below, courtesy YouTube.
Getting caught with an ESD at Waimea Middle School can lead to a 92-day suspension.
"Two students were caught on campus vaping and I wanted to educate them as opposed to just suspend," English said, saying that another student has already been suspended. "It's a long suspension because it's illegal to carry the product."
Vaping has been a growing concern in the Waimea community. The town is worried about the effects the practice may have on school children. Earlier this year, the Waimea Community Association held a panel discussion on vaping and ESDs during a town hall meeting. At the time, ESDs had "exploded on the scene in Waimea" with three operating vape shops including a "vaping lounge" near three schools.
"Some of the people in the community reached out to me when we found the pods on campus," English said, "so there was a PE coach and three parents and we came in and we sat down with all the kids. So I want to let all of the grade levels know that we have an awareness and education plan."
"Coming from a science teacher standpoint if you can get a visual into the kids minds you make a big difference," English said.