UPDATE (Monday, Dec. 10) – The High Surf Warning is no longer in effect. The High Surf Advisory continues. A Gale Warning has also been issued for the Alenuihaha Channel, where east winds are blowing at 30 to 35 kt, and seas are 8 to 12 feet.
(BIVN) – Hawaiʻi County Civil Defense issued a message on Sunday concerning the High Surf Warning issued by the National Weather Service.
As of 10 a.m., beaches in the Keaukaha-area of Hilo were open. There was little flooding to be seen in the parking lot of Onekahakaha Beach Park.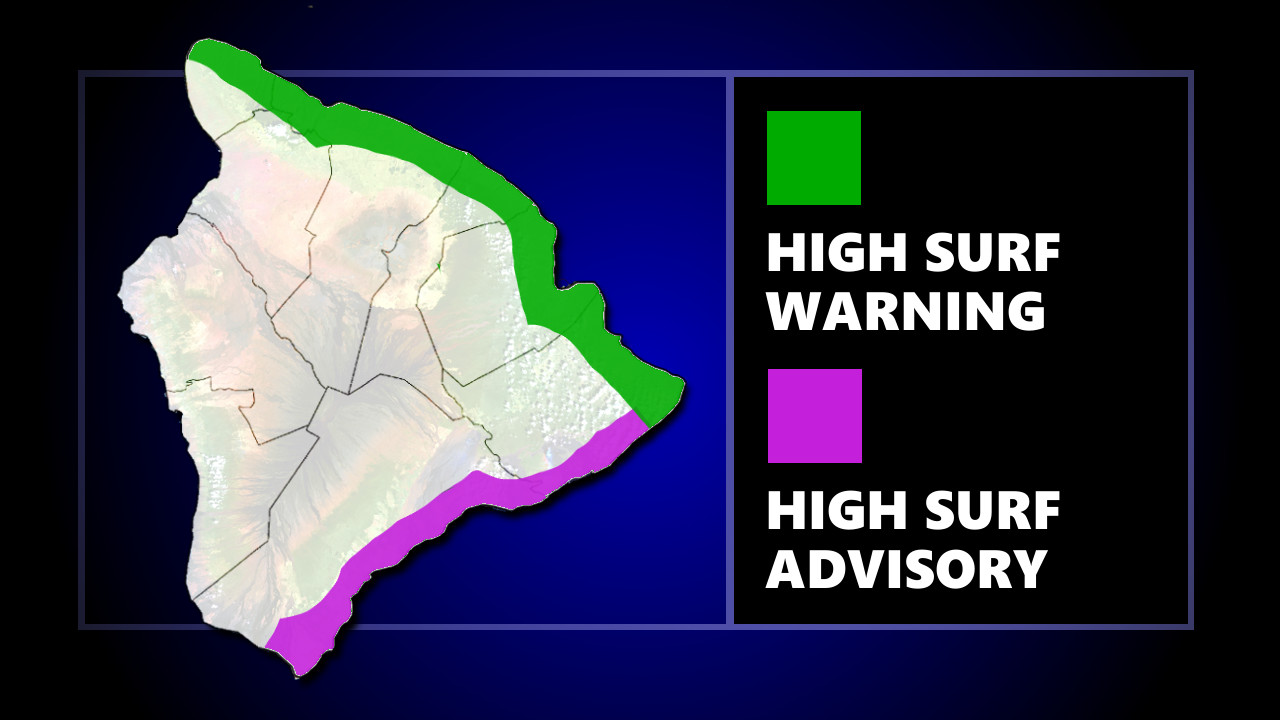 The message from Hawaiʻi County Civil Defense stated:
The National Weather Service reports a High Surf Warning for the North and East facing shores. A High Surf Warning means there is a threat to life and property from the surf.

Due to the High Surf Warning, the following are issued:

Oceanfront residents and beachgoers along the affected shores are advised to be on the alert for high and dangerous surf.

Boat owners and oceanfront residents should take action to secure their property before nightfall.

Closures of roads and beaches may occur without notice

This message will be updated and you will be informed of any conditions that may affect your safety. Thank you. Have a safe day, this is your Hawaiʻi County Civil Defense Agency.