(BIVN) – An effort to create a new "Animal Control And Protection Agency" to serve Hawaiʻi island is moving forward.
A Hawaiʻi County Council committee on Tuesday heard Bill 22, which would establish "an independent agency to provide for the care and maintenance of impounded animals and to fulfill the functions and requirements of Hawaii Revised Statutes, Chapters 143 and 711 relating to the protection of animals."
The measure, introduced by Councilmembers Heather Kimball and Cindy Evans, was given a positive recommendation by the Committee on Governmental Operations and External Affairs.
Prior to the meeting, the administration of Mayor Mitch Roth issued a news release in support of the legislative effort: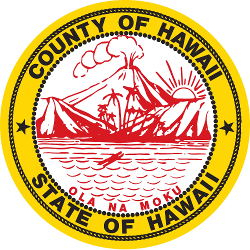 Hawaiʻi County news release
on February 3, 2023
Animal control in the County of Hawai'i has faced numerous challenges in recent years. In response, the County Council and Roth Administration are working together and taking initial steps to improve animal control services on Hawai'i Island.
To help address the challenges while still fulfilling state law, the Hawai'i Police Department assumed the animal control duties through a pilot program in July 2021. The responsibility for County animal control had historically been contracted to the Hawai'i Island Humane Society until a couple of years ago when it declined to submit a bid during contract renegotiations.
While this pilot program was in place, a multi-agency collaboration concluded that care and maintenance of impounded animals requires oversight and operation by a dedicated agency. The result, a bill crafted through cooperation between Council Chair Heather Kimball, Council Member Cynthia Evans, the Roth Administration, and the Police Department, should receive its first reading on Feb. 21 before a County Council committee.
Proposed is the creation of the 'Animal Control and Protection Agency,' a separate governmental function that will better serve our island community and its animals, while fulfilling the functions and requirements of state and county law.
"We understand and appreciate the importance of animal control services within each of our communities and we are optimistic that Bill 22 will be well-received at Council," said Kimball. "The goal is to pass this bill in time to have the newly proposed agency funded in this year's County budget so it can quickly and properly address these important animal control concerns of our community."
The Hawai'i County Code and state law require the county to feed and shelter impounded dogs, cats, and domesticated animals. This includes dogs confiscated under the county's dangerous dog law. However, other services formerly provided by the Hawai'i Island Humane Society, such as spay and neutering programs or accepting feral animals, are not required to be performed by the County. The Hawai'i Island Humane Society and other non-profit organizations help to provide these services.
After the agency is created, collaboration will continue between the administration and other partners to determine how best to address issues currently outside the purview of the county's responsibility, such as population reduction and feral animal control.
"We're confident that this collaboration will lead to efficient and compassionate response to this issue, which touches so many people and communities," said Mayor Mitch Roth. "Let's work together toward an acceptable resolution."