(BIVN) – The 2023 VinFast IRONMAN World Championship takes place in West Hawaiʻi on Saturday, and there will be multiple road closures as a result.
"The Ironman closures will affect various streets and intersections in the Kona area," race organizers wrote. "Residents and visitors should plan their travel accordingly, as some roads will be subject to delays."
These official Ironman maps show the exact locations of the various closures associated with each leg of the triathlon: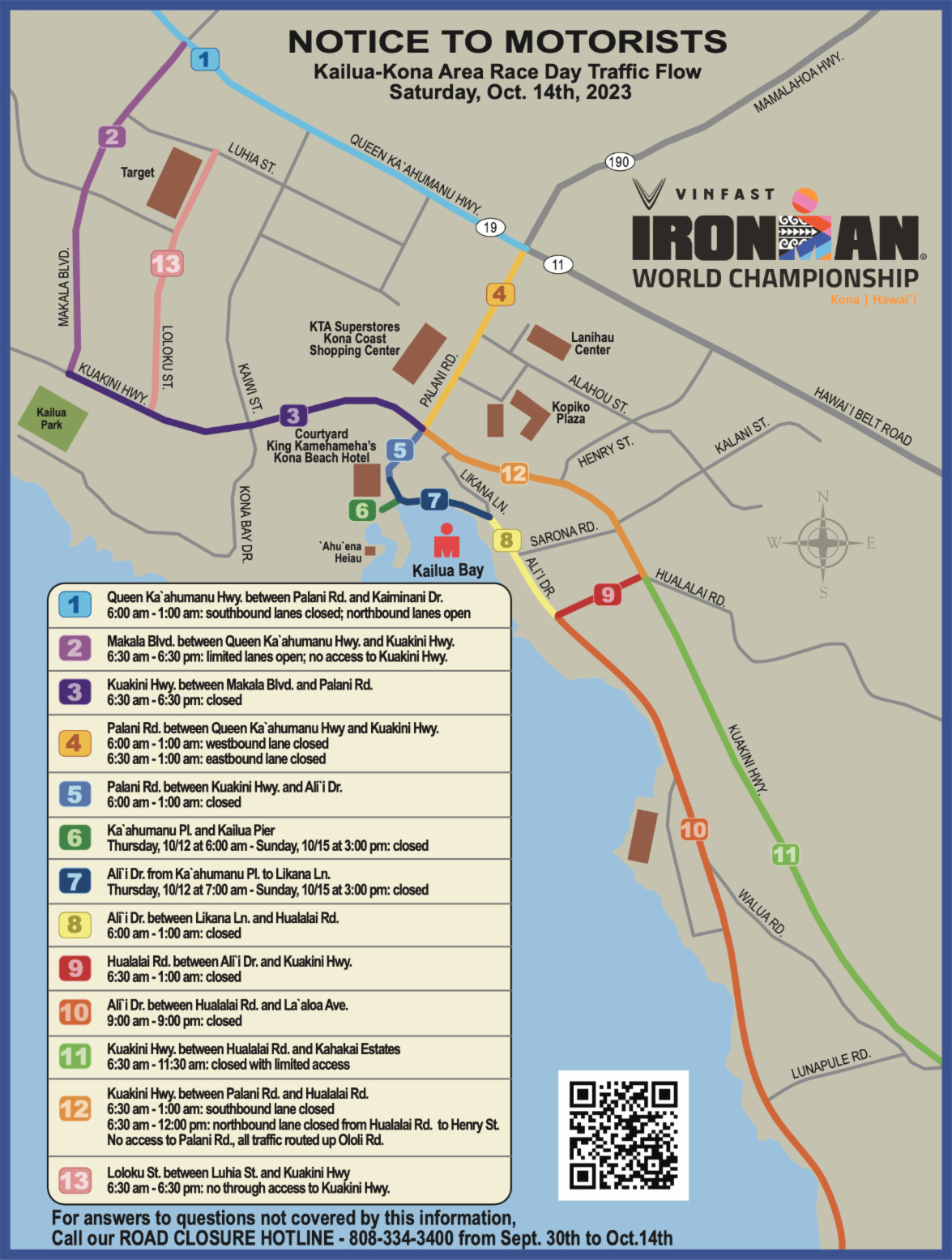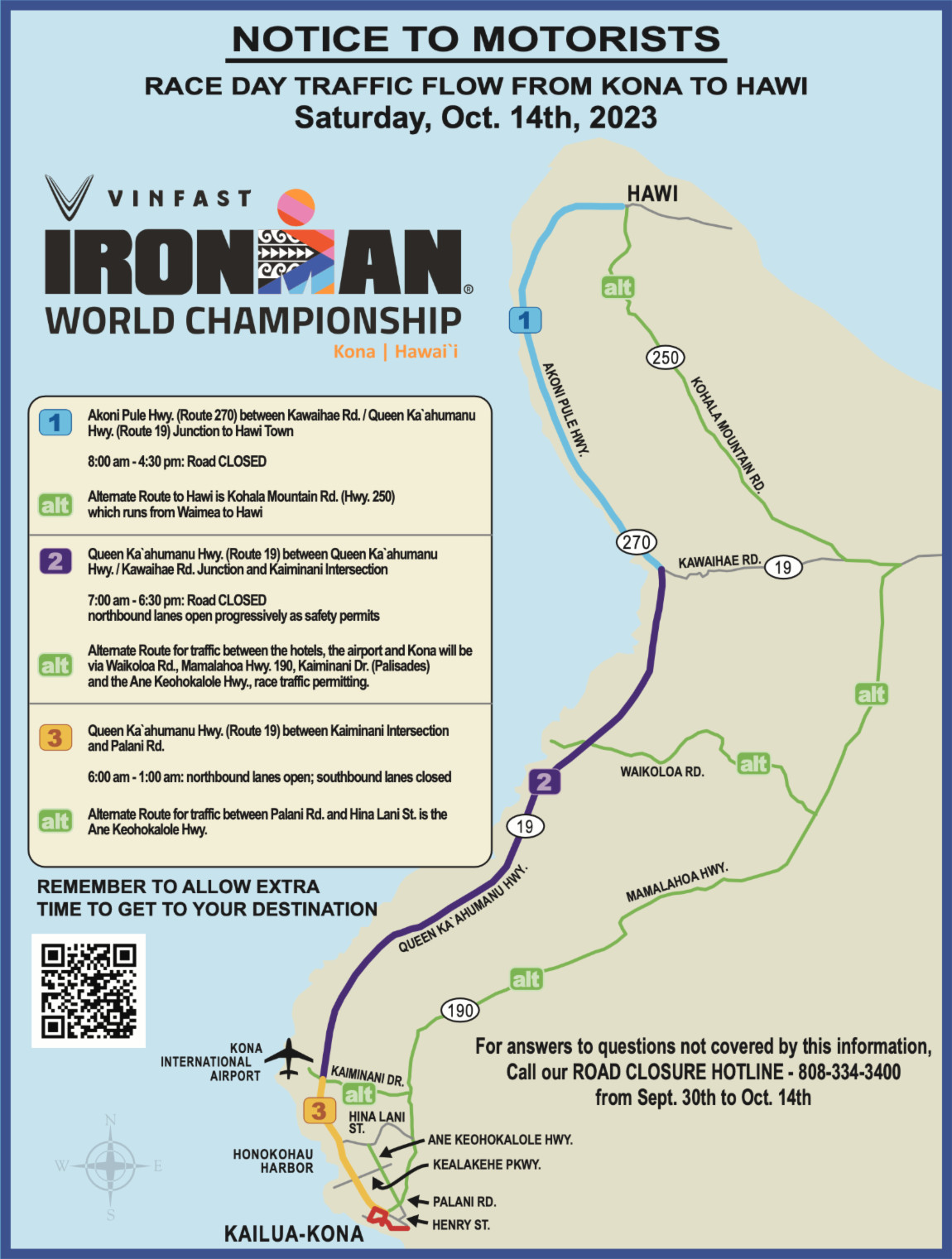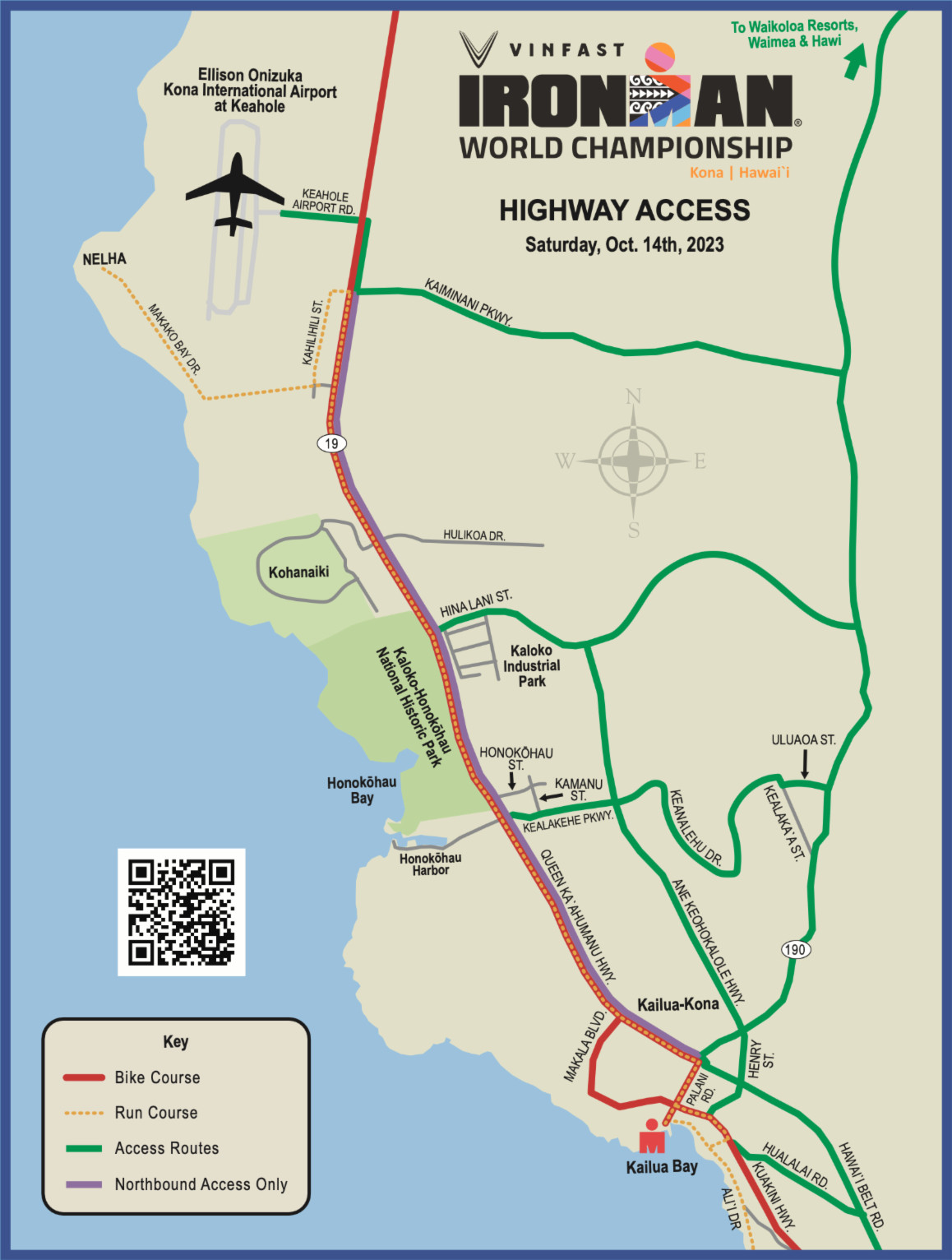 There will also be solid waste closures due to the big race. The County of Hawaiʻi says the following facilities and services will be unavailable on Saturday, October 14:
Kealakehe Recycling and Transfer Station, Reuse Center, and HI-5 Redemption
West Hawai'i Sanitary Landfill (Pu'uanahulu)
All other facilities are operating on a regular schedule.
"The closure at the Kealakehe Recycling and Transfer Station will affect all services, including residential trash disposal, HI-5 redemption, 2-bin recycling, green waste recycling, the Re-Use Store, and mulch pick-up," the Count added.
Regular operations and services will resume as follows:
Kealakehe Recycling and Transfer Station will resume regular daily operations on Sunday, October 15, 2023 (it is open daily from 6:00 a.m. to 6:00 p.m.).
West Hawai'i Sanitary Landfill will resume its normal schedule and reopen on Monday, October 16, 2023 (it is open Mondays to Saturdays from 7:00 a.m. to 4:15 p.m.)