Eight Hawaii teams in all will compete
April 15, 2010 – Honolulu, Hawaii
Ka'u High School will be the only team from the Big Island to join the 10,000 youths and some 500 robots battling it out on six fields at the FIRST (For Inspiration and Recognition of Science and Technology) Robotics Championship this week at the Georgia Dome in Atlanta.
Ka'u is one of eight teams from the state of Hawaii to advance to the Championship by winning a regional competition or earning top regional awards. The Trojan robotics team won the Rookie All-Star Award at the Hawaii Regional.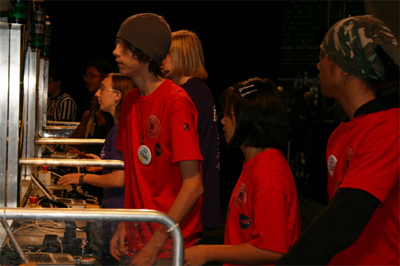 The other teams headed for Georgia are:
Waialua High School: Regional Winner Hawaii, San Diego, Arizona; Regional Chairmans Award Arizona Regional.
McKinley High School: Regional Winner Hawaii.
Campbell High School: Regional Winner Hawaii.
Kalani High School: Regional Chairmans Award Hawaii.
Kauai Bots: Engineering Inspiration Award Hawaii Regional.
Sacred Hearts Academy: Qualified based on performance at 2009 Championships.
Finally, an independent team called The Punabots Blue, made up of fourth and fifth grade students from Punahou and Hanahauoli who won the Hawaii FIRST LEGO League robotics championship last December, will be competing.
According to the Hawaii Robotics Organizing Committee, the FIRST Championship is the culmination of the season's FIRST programs, bringing together three separate robotics competitions for the "ultimate Sport for the Mind." The event includes the FIRST Robotics Competition Championship, the FIRST Tech Challenge World Championship,
New Patient Safeguards for Online Drugstore Prescriptions. Part 2