November 19, 2010 – WAIKOLOA, Hawaii
Video by David Corrigan | Voice of Karin Stanton
It was a hero's welcome for Dr. Brady Bergin on Wednesday night, the moment he set foot into the Waikoloa Community Church meeting room.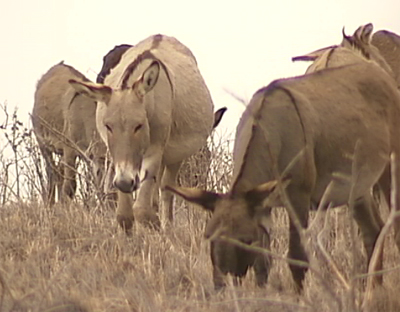 The community had gathered to discuss the swelling Waikoloa Donkey herd that lives in the dryland areas surrounding the village. Reports that the donkeys were invading private property and the nearby school had the residents on edge.
Dr. Bergin, a veterinarian from Waimea's "Aina Hou Vet Hospital", is volunteering his time and skill, along with Inga Gibson of the Humane Society of the United States and Anika Glass of Malama Waikoloa Nightingales. Bergin has been rounding up some of the animals recently and humanely castrating the males.
Gibson, Glass and Bergin hope to compassionately and effectively manage these animals, and avoid eradication.
The Waikoloa Village Association recently announced it would no longer assist with the donkey issue, for reasons of liability. The state DLNR has also declined to help.
New Patient Safeguards for Online Drugstore Prescriptions. Part 2