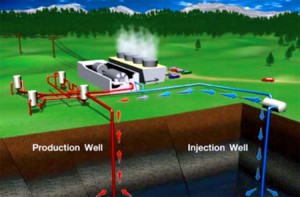 By Stephanie Salazar
Now that the State Legislature has convened, Hawaii's elected officials will have an additional tool at their disposal in the quest to become green.
The Geothermal Working Group Interim Report has been distributed to lawmakers, and provides them with an evaluation of using the existing resources on the Big Island to provide local and renewable energy for electricity and transportation.
The report was compiled by an 11-member Geothermal Working Group, seen here convening for the first time last year, under a resolution by the legislature.
The working group – made up of a diverse group of Hawaii Island residents, co-chaired by farmer Richard Ha and business agent for ILWU Local 142, Wallace A. Ishibashi, Jr – evaluated geothermal energy as a source for electricity in the County of Hawaii. The group also considered the potential impacts that expanding geothermal production might have on native forests, wildlife habitat, and Native-Hawaiian values and practices. The group was also tasked with recommending steps that can be taken to mitigate any adverse consequences from geothermal.
The group's principal findings suggest that "Geothermal has a significant potential to be Big Island's primary energy resource."
The group is recommending that the legislature fund further research, and reconsider how geothermal royalties are distributed to the local community.