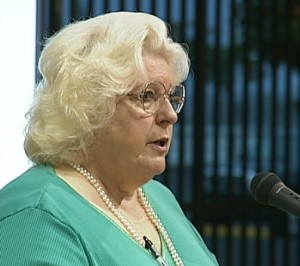 Video by David Corrigan | Voice of Stephanie Salazar
As the state of Hawaii battles to balance its operating budget, so does the Big Island.
At a Town Meeting in Kona Tuesday night, Hawaii County Councilwoman Brenda Ford laid out the grim outlook for this year's budget process.
"The mayor has not given the council a single bit of information as to how bad the deficit is" said Ford, "or wheres he's planning to make cuts to get this online. "
"Furloughs are on the table, layoffs are on the table, tax increases potentially could be on the table, depending on how bad this is. There's nothing that's gonna be sacred this year."
The Mayor has until March 1st to submit a preliminary budget to the council.