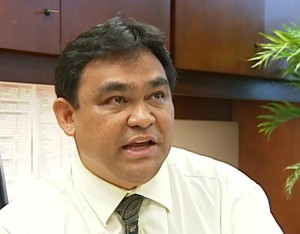 Video by David Corrigan | Voice of Stephanie Salazar
The county-owned Hamakua Lands are in the news again. However, this time its not because of a plan to sell, but rather a plan to lease.
Hamakua Councilman and County Council Chair Dominic Yagong is introducing legislation on March 15 at the Finance Committee that would put the 739 acres of land in the vicinity of Paauilo to use, without letting them be sold.
The County received no bids for any of these properties when the attempt to sell the land was made last year.
The proposed Kapulena Agriculture project is an altogether different community farming project, spearheaded by Mayor Billy Kenoi's administration over a year ago.