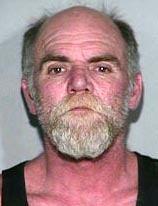 Voice of Stephanie Salazar
A Waikoloa man was arrested over the weekend in connection with a stabbing that sent his son to the hospital.
Police say that around 9:26 p.m. Friday, South Kohala patrol officers responded to a reported stabbing at a home on Kimo Nui Street in Waikoloa Village.
It was there that police say 50-year-old William Ford Jr., reportedly stabbed his 28-year-old son once in the upper right side of the chest and then fled the home where they both lived.
Ford's son was taken to North Hawaii Community Hospital, where he remains confined in good condition.
Police launched a search for the suspect but were unable to locate him Friday night.
Then, on Saturday afternoon, Ford turned himself in at the Kona police station in Kealakehe. He was arrested and held at the cellblock while detectives from the Juvenile Aid Section continued the investigation.
The next day, detectives charged Ford with first-degree assault and abuse of a family/household member. He was released after posting $35,000 bail.