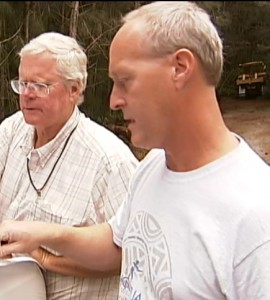 By David Corrigan and Stephanie Salazar
HILO, Hawaii: Kevin Dayton, executive assistant to Hawaii County Mayor Billy Kenoi, has resigned from his county position. Dayton will be returning to a newspaper reporting position with the Honolulu Star-Advertiser.
The newspaper actually broke the news over the weekend… Monday, the county confirmed with a media release.
Dayton, 51, served in the Kenoi administration for nearly three years. His responsibilities included communications and special projects. Before joining county government, Dayton was a reporter and bureau chief for The Honolulu Advertiser for 16 years, and was a reporter for the Hawaii Tribune-Herald for four years.
He was one of three high profile hires made by the incoming Kenoi administration from the field of journalism. Former Trib reporter Hunter Bishop, also an executive assistant at one point, moved on to work under the Department of Environmental Management. Bobby Command, a former West Hawaii Today employee, continues serving as an executive assistant on the west side of the island.
Although Dayton was never fully out of the reporting game, as evidenced by this work on the day of the March 11 tsunami in the absence of the mayor, who was scrambling to return to the Big Island from Washington D.C. Dayton will now be assigned to cover the Honolulu mass transit project for the Star-Advertiser.
From the Hawaii County media release:
"I would like to thank Mayor Kenoi for giving me an opportunity to develop new skills, to work with his excellent staff, and serve the mayor and the residents of the County of Hawaii for the past three years," Dayton said.

"Kevin has been a valued member of our executive team, and he will be missed," Mayor Kenoi said. "We all appreciate his many contributions to our administration, and we wish him success in his new job."