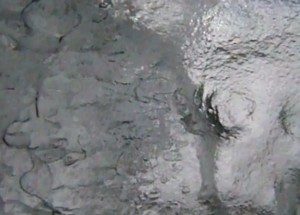 Mauna Kea Access Road closed on Saturday
Video courtesy CFHT, Gemini webcams
MAUNA KEA, Hawaii: The top of Hawaii Island's tallest mountain was coated with snow on Sunday, as a winter weather advisory was in effect for Big island summits.
Ice covered some of the Mauna Kea webcams, as can be seen in the time-lapse video above, but a glimpse of the white stuff could still seen.
As of Saturday evening, the Mauna Kea Access Road was closed to the public at the Visitor Information Station, according to the MK Rangers and Support Group. The report said "there are below freezing temperatures, and humidity is peaking at 100%. The Mauna Kea Ranger reports snow is accumulating on the cinder, and snowfall may continue throughout the evening. Rangers will conduct an early morning road inspection."
The National Weather Service says an upper level trough passing over the Big Island is responsible for producing the snow showers, and the winter weather advisory will remain in effect until noon on Sunday, March 25. Light snow is expected to continue, accumulating up to an inch of snow. The weather service also warns of "freezing fog" at the summit.