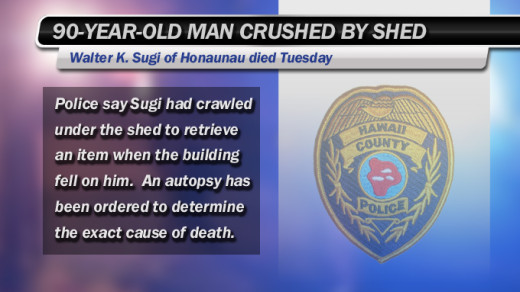 HONAUNAU, Hawaii – A 90-year-old man died Tuesday after a storage shed on his property collapsed on top of him.
Police say Walter K. Sugi of Hōnaunau had crawled under the shed to retrieve an item when the building fell on him. County rescue personnel responded and extracted Sugi. He was taken to Kona Community Hospital, where he was pronounced dead.
Police have ordered an autopsy to determine the exact cause of death.