PAHOA, Hawaii – Pahoa may be under a constant threat of lava these days, but town boosters haven't given up on long term planning for the village.
At Tuesday's Hawaii County Council Planning Coommittee, Puna residents testifying from Pahoa spoke in support of a handful of bills creating a Pahoa Design District.
Bill 282 (2012-2014)

AMENDS CHAPTER 25, ARTICLE 3, SECTION 25-3-2, ARTICLE 4, SECTION25-4-59.2, AND ARTICLE 7 OF THE HAWAI'I COUNTY CODE 1983 (2005 EDITION, AS AMENDED), RELATING TO THE ESTABLISHMENT OF A SPECIAL DISTRICT TO BE KNOWN AS THE PAHOA VILLAGE DESIGN (PVD) DISTRICT TO INCLUDE ADOPTED DESIGN GUIDELINES AND A DESIGN REVIEW COMMITTEE, AND PROVIDING AN EXCEPTION TO OFF-STREET PARKING AND LOADING REQUIREMENTS FOR SAID SPECIAL DISTRICT (Planning Director Initiated)

The Windward Planning Commission forwards its favorable recommendation for this amendment to the Zoning Code, which provides a process for community review of project applications and plan, and to provide distinct requirements for Off-Street Parking and Loading in the proposed PVD District.

Reference: Comm. 1027
Intr. by: Mr. Kern (B/R)
Bill 282 creates "a process within the Zoning Code that requires the Planning Director to review and consult with a local design review committee for certain land use permit applications situated within a special district to promote consistency with applicable adopted design guidelines and/or standards."
Bill 291 "sets forth the requirements and procedures for obtaining a permit for signage within the Village Design District. Also establishes the review process for sign permit applications."
These images of "Pahoa Tomorrow" could be found in the materials provided to the council committee.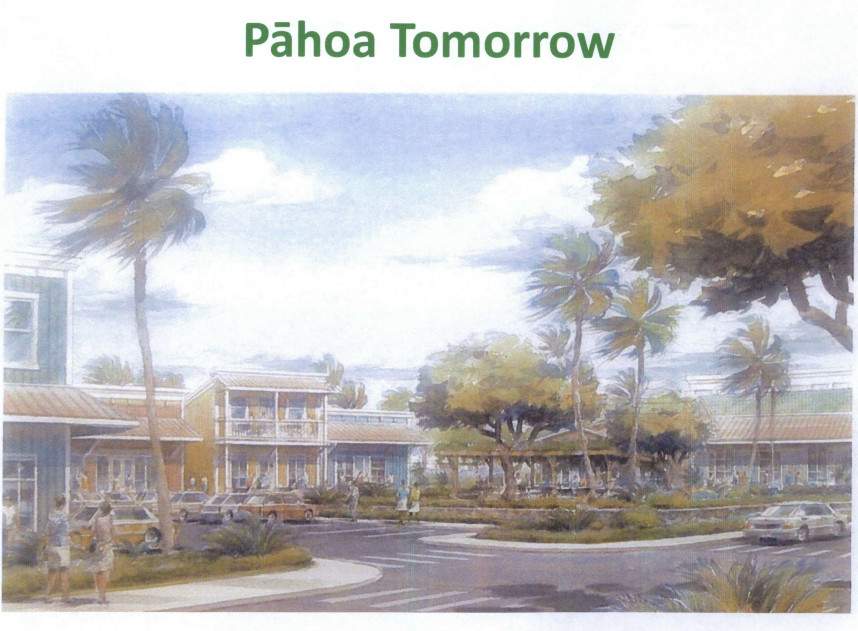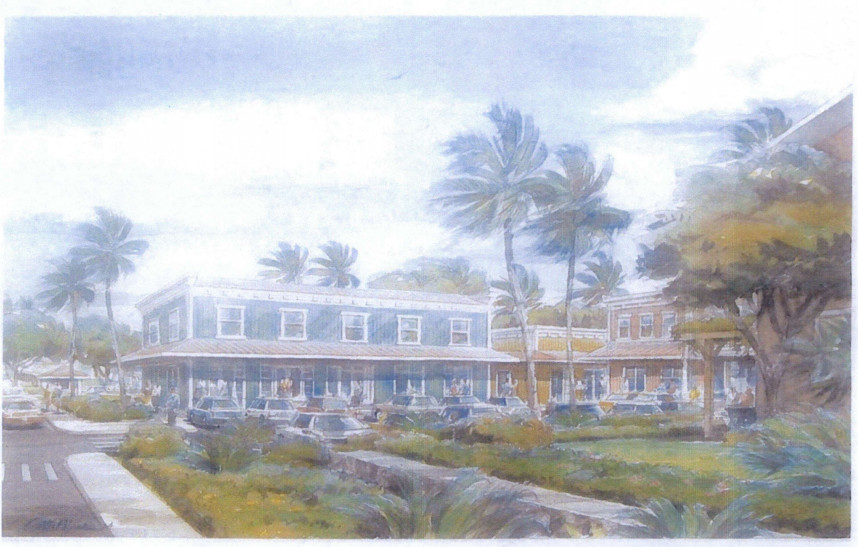 The council gave all three bills a positive recommendation.