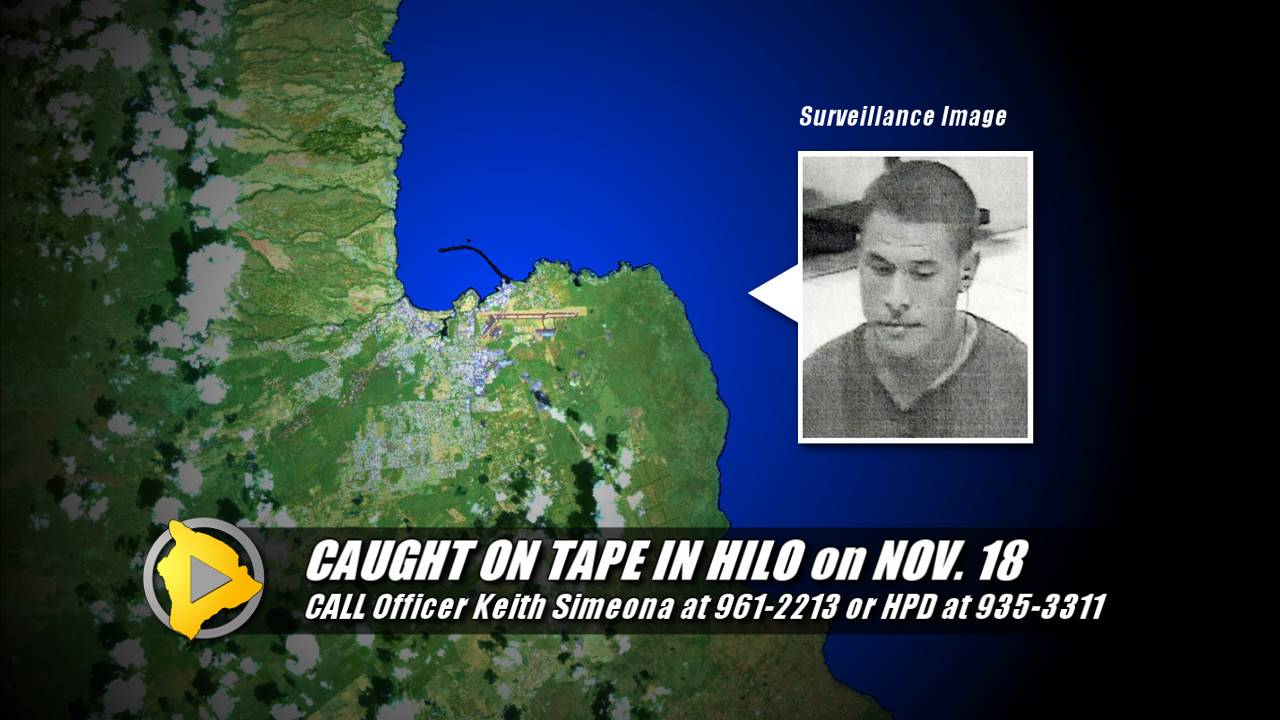 HILO, Hawaii – An unidentified man was observed on video surveillance while removing merchandise from a department store in Hilo on November 18. Now, Hawaii County Police are asking for the public's help in identifying the man.
Police ask anyone who knows his identity to call Officer Keith Simeona at 961-2213 or the Police Department's non-emergency line at 935-3311.
Tipsters who prefer to remain anonymous may call the islandwide Crime Stoppers number at 961-8300. Crime Stoppers is a volunteer program run by ordinary citizens who want to keep their community safe. Crime Stoppers doesn't record calls or subscribe to caller ID. All Crime Stoppers information is kept confidential.