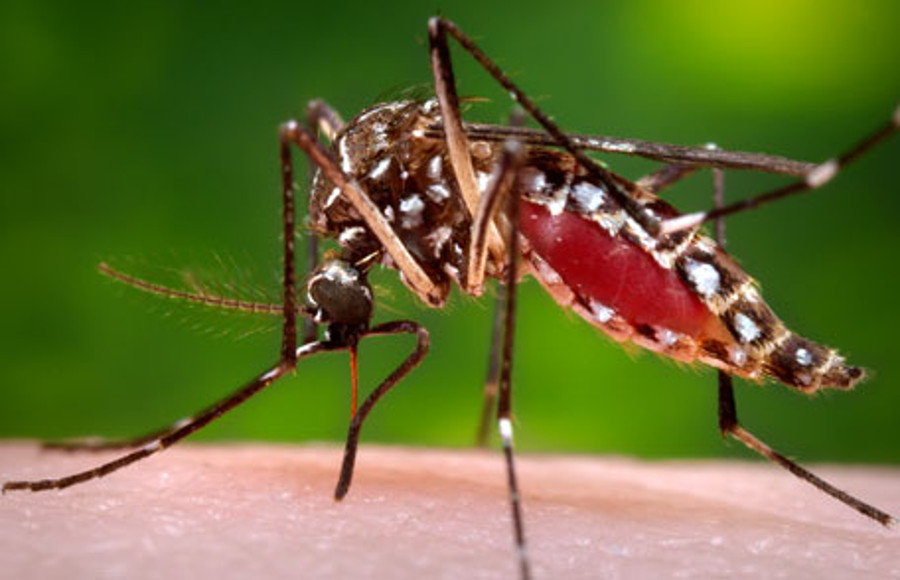 HAWAII ISLAND – The total number of confirmed cases of locally-acquired dengue fever on Hawaii Island is now 112. The rise follows the long Thanksgiving weekend in which the reported case count held at 107.
Of the confirmed cases, the Hawaii Department of Health reports 98 are Hawaii Island residents and 14 are visitors. 86 cases have been adults; 26 have been children under 18 years of age. Onset of illness has ranged between 9/11/15 – 11/20/15.
As of today, the state says a total of 262 reported potential cases have been excluded based on test results and/or not meeting case criteria.
The Department of Health is conducting spraying in various areas of South Kona, Hilo, Puna, and Kau today, according to a 2:30 p.m. Civil Defense message.
A public meeting on the dengue outbreak is being held tonight at 6 p.m. at the Waimea Middle School Cafeteria.
The Hawaii County Council will be holding a Special Meeting to discuss the dengue outbreak on December 2 at 1 p.m. at the Hilo Council Chambers. The request for the meeting was made by Hilo councilmember Aaron Chung.
---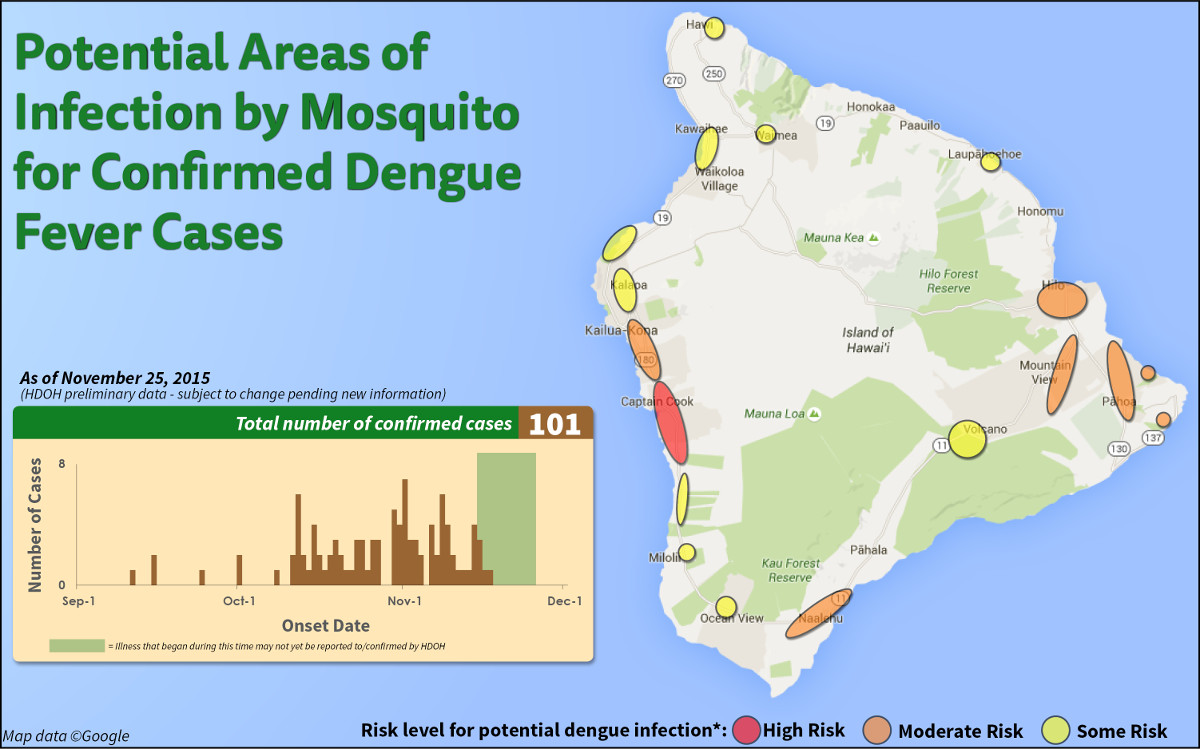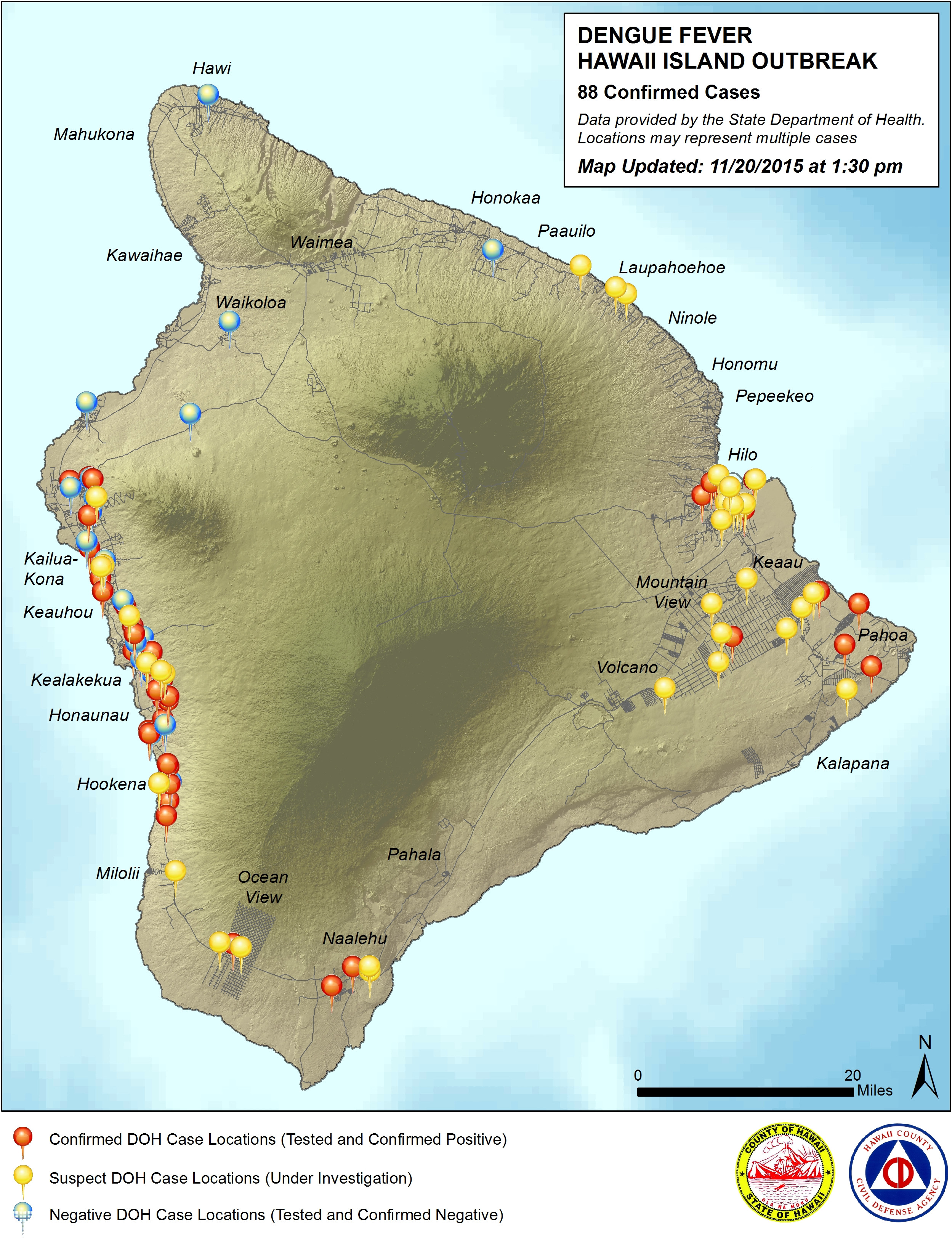 LATEST NEWS: The Hawaii Island dengue fever outbreak