HONOLULU – Hilo State Senator Gil Kahele was not in attendance at today's Opening Session of the 2016 State Legislature. According to Senate leadership, Kahele is currently in Queen's Hospital where he is undergoing medical testing.
"Our thoughts and well wishes go out to Senator Kahele and his family," stated Senate President Ronald D. Kouchi in a media release. "His family requests privacy at this time. Senator Kahele would like to say 'Mahalo nui loa' for the support, thoughts and prayers and he looks forward to returning to his Senate duties."
Kouchi also mentioned Kahele's absence during his opening remarks, saying that he feels sorry for the doctor who is trying to keep the ex-Marine in the hospital as the session gets underway (video above).
Senator Kahele appeared healthy and ready to go to work last Friday in Hilo during the community meeting on the future of the Banyan Drive resort area.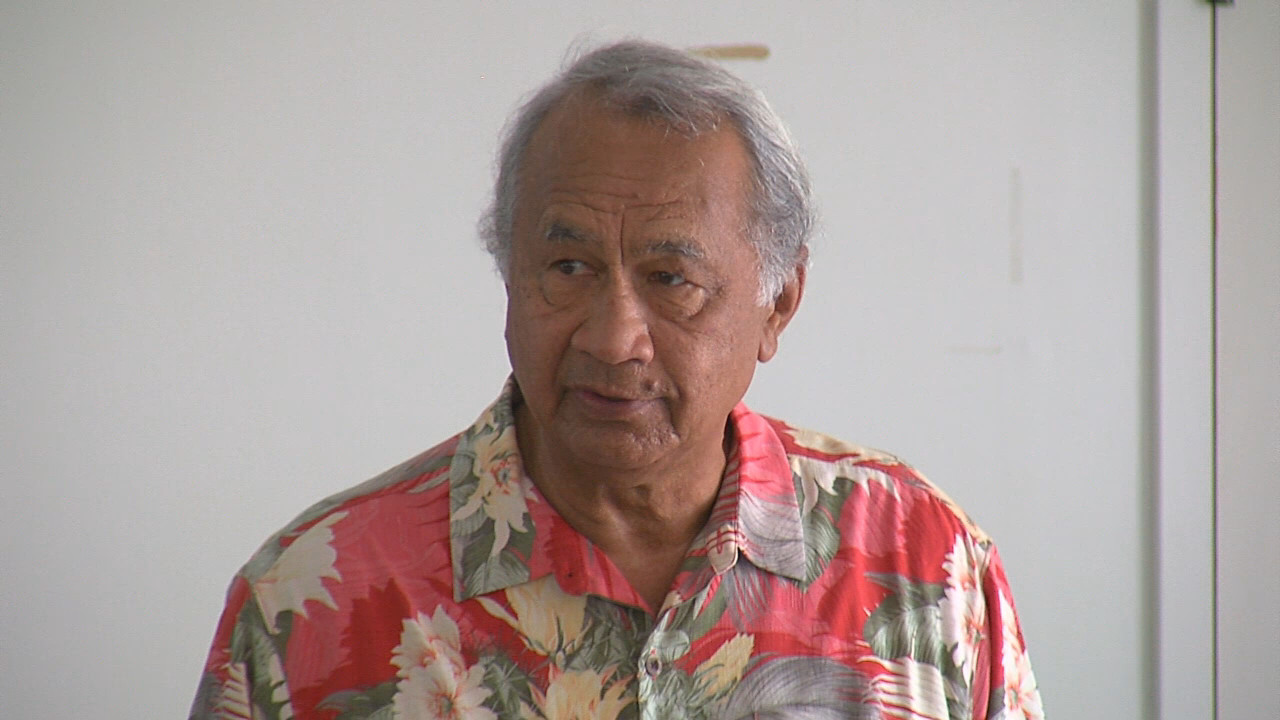 ---
RELATED: Officials Envision Future For Banyan Drive