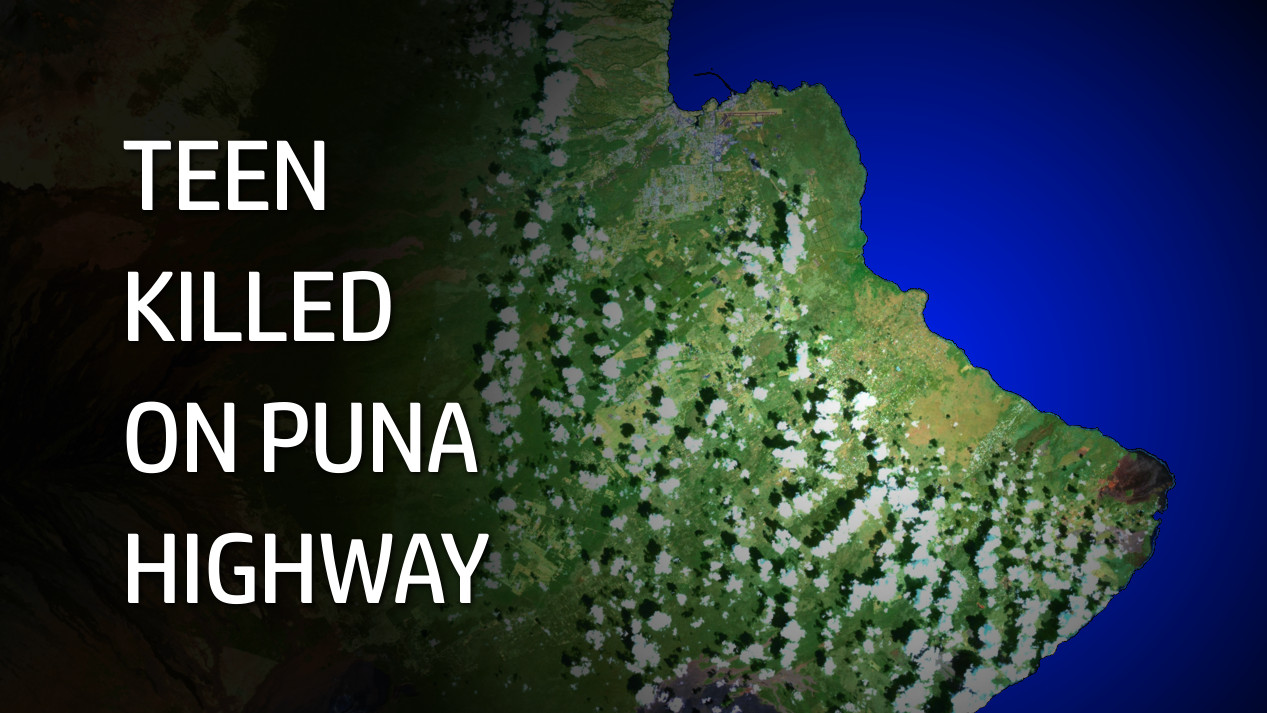 KEA'AU, Hawaii – A Kea'au teenager was killed in a single car crash that happened early Saturday morning on Highway 11.
18-year-old Albert Gonsalves died from injuries he sustained in the one-vehicle crash, police say. Gonsalves was a passenger in a 2011 Toyota four door sedan that was travelling north on the highway when it reportedly crossed the centerline, ran off the road and collided with a utility pole and fence in the area of the 9-mile marker just before 4 a.m.
Gonsalves was also taken to Hilo Medical Center, where he was pronounced dead at 7:08 a.m.
Fire rescue personnel also took the driver and two other passengers, all 18 years of age, to Hilo Medical Center. One of the passengers was flown to The Queen's Medical Center and the other went into surgery. The driver was admitted with internal injuries, police say.
All four occupants were not wearing their seat belts. Police believe that speed and drug use were factors in this crash.
Traffic Enforcement Unit officers have initiated a negligent homicide investigation and have ordered an autopsy to determine the exact cause of death. Police have also initiated negligent injury, operating a vehicle under the influence of an intoxicant and promoting a detrimental drug cases.
Police ask anyone with information about this case to call Officer Casey Cabral at 961-8889.
Police say this is the 3rd traffic fatality this year on Hawaiʻi Island compared with one at this time last year.