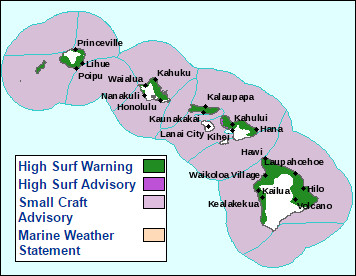 HAWAII ISLAND – Highways and beaches in Hilo appear to be a little less busy this morning. No doubt, many are at home watching the live broadcast of the historic Quiksilver in Memory of Eddie Aikau big wave surf contest at Oahu's Waimea Bay.
A High Surf Warning is in effect for beaches across the entire state. For east, north, and west-facing shores of Hawaii Island, the National Weather Service says waves heights could reach up to 25 feet high, particularly on the north shores.
The warning will remain in effect until 6 a.m. Friday.