LAUPAHOEHOE, Hawaii – The Draft Environmental Assessment for the Laupāhoehoe Forest Management Plan is now online and open for public comment.
The plan seeks to "comprehensively protect and preserve Laupāhoehoe forest while enhancing public use and benefits through education, recreation, outreach, demonstration, and research activities", according to the Department of Land and Natural Resources (DLNR) Division of Forestry and Wildlife (DOFAW), which prepared the plan with the United States Department of Agriculture, United States Forest Service (USFS) in consultation with the Laupāhoehoe Advisory Council (LAC).
From the draft EA: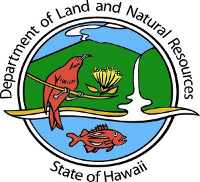 Laupāhoehoe Forest (12,343 acres) is situated on the eastern, windward flanks of Mauna Kea in the North Hilo District on the island of Hawai'i (TMK (3) 3-7-001:002, (3) 3-7-001:012). Laupāhoehoe Forest is composed of Laupāhoehoe Natural Area Reserve and the Laupāhoehoe section of the Hilo Forest Reserve and also is federally designated as part of the Hawai'i Experimental Tropical Forest. Laupāhoehoe Forest is important watershed and valuable native habitat for many species of rare plants and animals. The Laupāhoehoe Forest Draft Management Plan proposes management actions to be implemented over the next 15 years to support long-term protection of the native forest and watershed. In addition to continuing existing management (e.g., invasive species control, rare plant restoration, research, etc.), the Management Plan also proposes the creation of new fenced conservation units (approximately 2,659 total acres), the maintenance and development of identified primitive trails within the Forest and the establishment of primitive camping at Shack Camp; increased opportunities for education and outreach visits; and the installation of management shelters and helicopter landing zones to support natural resources management, wildfire suppression, and emergency response. Best management practices and mitigation measures would be incorporated to minimize negative impacts to water, botanical, faunal, or archaeological resources. The creation of conservation units will decrease the acreage available for public hunting in Units C and K by approximately 2,659 acres; locations for proposed fencing were selected to protect intact forest and to minimize impact on hunting."DLNR in Laupahoehoe Forest Management Plan draft EA
The state says the plan will be a guiding document for DOFAW and the USFS for management over the next 15 years.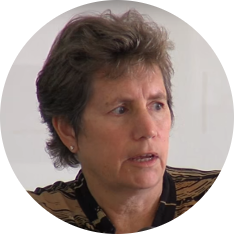 This plan addresses the threat of invasive non-native species and climate change and recognizes the role an intact forest plays in providing clean fresh water for people and wildlife and supporting healthy coastal marine resources."Suzanne Case, Chairperson of DLNR
The LAC has had 11 public meetings over the last three years to develop and discuss the draft management plan, DLNR says, and there will be another meeting on March 30, 2016 at the Laupāhoehoe Community Public Charter school cafeteria (35-2065 Mamalahoa Hwy, Laupahoehoe, HI 96764) from 6-8 p.m. to hear public comment and answer any questions regarding the Draft Environmental Assessment.
The public is invited and encouraged to provide public comments on the DEA before April 8, 2016. Please send written comments to:
Tanya Rubenstein
Dept. of Land and Natural Resources
Division of Forestry and Wildlife, Room 325
1151 Punchbowl St.
Honolulu, HI 96813
Or email: tanya.rubenstein@hawaii.gov
Hard copies of the Draft Environmental Assessment will be available at the Hilo and Laupāhoehoe public libraries and the DOFAW office in Hilo at 19 E. Kawili Street.