UPDATE (8:34 a.m.) The National Weather Service says a High Surf Warning is now in effect for West Hawaii shores. The High Surf Advisory is no longer in effect. Surf heights could be 10 to 12 feet, forecasters now say.
ORIGINAL STORY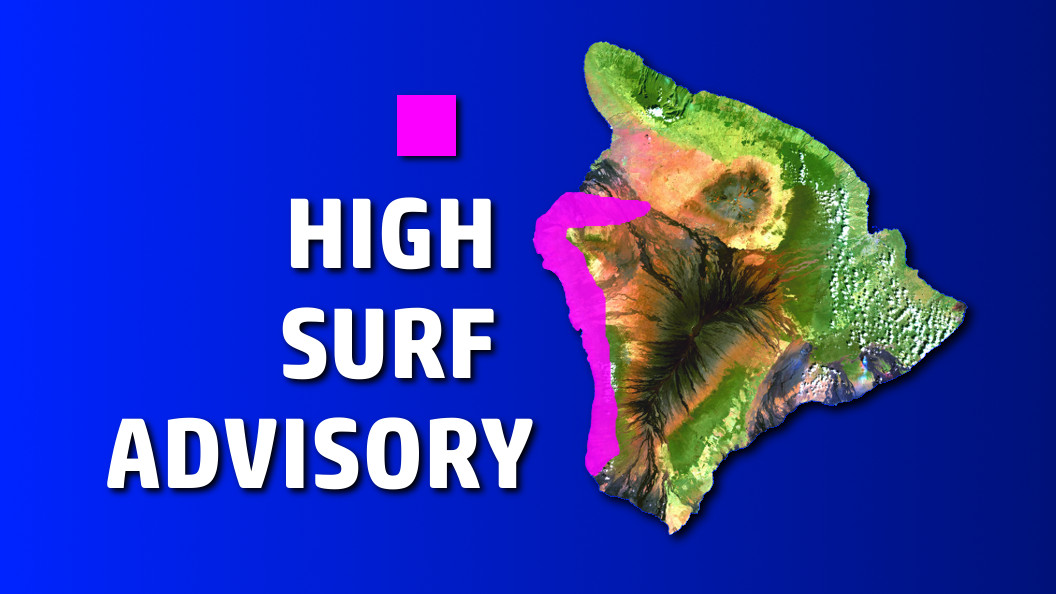 KAILUA-KONA, Hawaii – High surf and hazardous conditions forced the closure of two Hawaii County beach parks in Kona.
Hawaii County Civil Defense reports Kahalu'u Beach Park and La'aloa (Magic Sands Beach Park) are closed at this time until further notice.
The National Weather Service has issued High Surf Advisory for the West facing Shores of Hawaii Island, in effect until 6 a.m. Friday. Surf heights of 5 to 8 feet along the west facing shores can be expected. Ocean Safety Officials and County Parks personnel are reporting high surf and hazardous conditions at some beach parks in the Kailua-Kona area.
Civil defense says peak surf conditions may coincide with the high tides at 10:40 a.m. this morning and 11:15 p.m. tonight. "Beachgoers, swimmers and surfers are advised to exercise caution and to heed all advice given by Ocean Safety Officials," a civil defense message stated.
Park and Ocean Safety Personnel will be monitoring conditions and may reopen the parks when it is safe to do so.